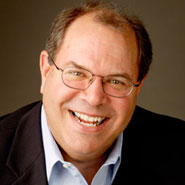 John Convery
John Convery, a widely-respected channel sales and marketing veteran known for building strategic and long-lasting relationships across the partner, vendor and distributor community, is starting his own consulting business.
For the last six years, Convery served as executive vice president of vendor relations and marketing for fast growing Denali Advanced Integration. There, he implemented key sales and marketing initiatives that helped propel the Redmond, Washington solution provider steadily up the SP500 list to No. 119 in 2012 with $157 million in annual sales.
Convery's new venture is John Convery Consulting, based in Issaquah, Wash., which will provide "strategic advice and practical insights to information technology senior leaders, sales and marketing professionals."
[Related: Titan Of Transformation: Denali Advanced Integration]
Convery said he is looking forward to advising solution providers on how to increase sales and profits through what he calls "immersive partner program practices." Furthermore, he expects to work directly with manufacturers and distributors to improve their channel relationships.
A master at networking within industry circles to win new business, Convery's personal emails and handwritten notes, ebullient personality and encyclopedic knowledge of vendor sales programs and how to leverage them to maximize sales and profits have won him a loyal following from top technology CEOs to vendor and distributor sales reps and even other partners looking for secrets to succeeding in the channel.
Denali founder and CEO Majdi "Mike" Daher announced Convery's departure Thursday in an email to Denali employees.
"It's with mixed emotions that I announce, John Convery has decided to start his own consulting firm to help other VARs in their marketing efforts," wrote Daher. "He will also focus on supporting multiple technology partners to expand their channel strategy and market reach."
Convery -- who has worked for major vendors like IBM and HP as well as a number of solution provider organizations and even launched several startups -- will continue to work with Denali as a consultant to help "transition his duties," said Daher.
NEXT: Convery On Helping The Channel SucceedConvery, a fixture at major industry partner events and a member of CRN parent UBM Channel's XChange partner conference advisory board, said he was excited about helping other partners succeed in what is a treacherous time in the channel as partners move to adopt the new cloud computing business and technology sales model.
"It's a tough time out there in the channel today," he said. "VARs are in survival mode. Most solution providers don't have a dedicated resource focused on vendor relations and marketing. They just don't know how much money they are leaving on the table by not leveraging partner programs and vendor relationships. You need to know the front-end and back-end programs and rebates and where to get the biggest bang for the buck and what impact it will have on the P and L [profit and loss statement]. That's where I can help."
Daher credited Convery with making Denali a major brand locally and globally. "When John Convery joined Denali Advanced Integration back in early 2007, Denali was referred to as the 'Pac [Pacific] NW [Northwest] Best kept secret in IT','" wrote Daher in the email. "Over the past six years John's efforts have been instrumental in driving the 'Denali' brand across the U.S. and globally. He helped drive living 'Above the Rest' in everything he participated in. Now six years later Denali Advanced Integration is a secret no more!"
Among some of the high-profile awards that Denali captured under Convery's watch were several CRN Fast Growth awards, 2011 SP500 Community Service Award, HP 2010 Community Innovation Award and HP's 2009 Americas Partner of the Year.
Convery also was the driving force behind a number of high-profile events for Denali including customer roundtables with former HP CEO Mark Hurd, now president of Oracle; a local business session that featured the Gates Foundation
and former Microsoft executive Jeff Raikes; and Denali's much-loved annual charity golf outing and annual University of Washington Husky Customer Appreciation event.
Convery said he sees a need for strategic advice and practical sales and marketing insights within all three major segments of the channel: partner, vendor and distributor. "It's not about fancy PowerPoints," he said. "It's sitting down with the members of the channel community and talking about what they are doing today and what they can do better in the future, providing counsel and advice based on my 30-years-plus experience in the channel."
"I love what I do!" said Convery, who is in the process of building his new company's website and can be reached at john@johnconveryconsulting.com. "I'm looking forward to giving back and helping the channel succeed."
PUBLISHED FEB. 8, 2013