Page 1 of 2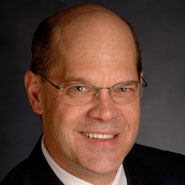 Steve Charles
Our last installment of this series on selling to the government looked at a variety of contract methods used in federal government procurement. This time, let's delve a bit more deeply into the meaning of one of the more arcane phrases used in the procurement process: "fair and reasonable pricing."
The Federal Acquisition Regulation (FAR) requires contracting officers, prior to signing most contracts, to establish whether or not the price is "fair and reasonable." Under some circumstances, a simple affirmation by a contracting officer is all that's necessary. For example, that could happen in a simplified acquisition when only one offer is received but the contracting officer has personal knowledge about the item being purchased.
Under other conditions, if the contracting officer states that "adequate price competition" exists and does a standard price analysis, then that's enough, too. Adequate price competition exists when at least two companies compete independently. Should only one company respond to a solicitation, competition is considered to exist in civilian procurements if the contracting officer believes that the single company's quote or proposal was based on the expectation of competition. In the Department of Defense, a single response requires price analysis.
A price analysis is pretty much what it sounds like: a comparison of the offered price to historical prices paid for the same or similar items. Matters become considerably more complex if the government demands certified "cost-or-pricing data," which it can do at will for solicitations valued at $700,000 or more.
Don't let the "or" in cost-or-pricing data fool you -- if the government requests it, it's calling for "all facts that ... affect price negotiations significantly." Essentially, it's all of the information companies use to establish price, meaning direct and indirect costs and profit.
NEXT: The Two Tests That Define Cost