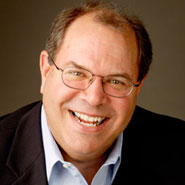 John Convery
In my last column, I focused on the use of microsites as part of an effective solution provider marketing plan. This month, I'll explain the power of local marketing with some examples of success that hopefully will provide local marketing ideas you can use to grow your business.
Local marketing takes many shapes: one-to-few or one-to-many, community service or industry-focused. The formats and venues for local marketing vehicles also vary widely, from university or professional sports events and sponsorships to executive roundtables, golf tournaments and public speaking events.
The payoff from a persistent and wide-ranging local marketing program is top-of-mind awareness and favorable public perception. There's nothing like having a prospective buyer say: "Yes, I've heard about you folks ... as a matter of fact, I went to one of your events." This kind of name recognition builds brand comfort and confidence, which helps win the deal in the end.
Now, let's explore the various kinds of local marketing events a bit deeper.
Sponsoring sports events can be a real shot in the arm for your business. When I was head of vendor relations and marketing at my former employer, Denali Advanced Integration, I saw the immediate benefit of sponsoring a University of Washington football game. It was a great promotional package: We had Sonny Sixkiller, the UW All-American quarterback legend, visit our customers at our sponsor tent, which made it memorable with a huge personal touch and photos to boot. The proof of the event's effectiveness was in the metrics, though, with our daily Web traffic average increasing five-fold on the day of the game.
Other ways local events make an impact with the power of personality are executive roundtables and speaking engagements. At Denali, we hosted Mark Hurd at executive roundtables three times -- twice while he was at the helm of HP and the third time in his position as Oracle president. The key advantage to these roundtables was getting the highest-level purchasing decision-makers in the same room to share needs and hear about plans for the future with a technology visionary. The events created a sense of excitement and sparked customers' desire to map a plan for future purchases in order to leverage the competitive benefits the executive discussed.
Similarly, an executive speaking sponsorship can have a similar impact but with lower time and energy requirements. Local business journals, for example, put together speaking events that companies can sponsor. You share the spotlight with other firms, true, but you don't have to make all of the arrangements such as invitations to executive customers, venue management, catering and attendance tracking. Through this type of arrangement, my former company was able to contribute to the sponsorships of Jeff Raikes, CEO of the Bill and Melinda Gates Foundation; Ford CEO Alan Mullaly; and Pete Carroll, Seattle Seahawks head coach.
Finally, putting on a charity golf tournament not only builds memories, it builds your business. In the process, you can contribute to the local community in a huge way. Each year, for example, Denali put on a charity golf tournament. One charity we sponsored received more than $30,000 in donations, enabling it to reach its goals for the upcoming year. This charity activity paid off from a public-relations perspective as well, with Denali winning recognition from CRN in its VAR 500 list and from HP, which named it the No. 1 Partner in North America for Community Service.

Also, the customers who attended learned first-hand about the company's high level of caring and concern for the community. This knowledge carries over into the decision-making process: Who are you going to trust with your major purchases? These kind of events can put the answer top of mind for customers and make their decision much easier.

There are more local marketing options, too, such as sponsoring Seahawks or Mariners game suites to relax your customers so they can get to know your company better. No matter what you do, everything you do locally makes a big impact financially. So get out there and rub elbows in the community. Your sales team will thank you for it.

John Convery is president and CEO of Seattle-based John Convery Consulting. In addition, he is a member of the HP (NYSE:HPQ) enterprise server, storage and networking advisory council, and serves on the UBM/CRN XChange and Best of Breed (BoB) advisory boards. He previously was executive vice president of vendor relations and marketing for Denali Advanced Integration.

PUBLISHED JULY 1, 2013