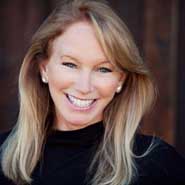 Lisa Wolfe
Hewlett-Packard on Monday expanded its Just Right IT SMB channel program with new bundles and resources the company said will make it easier for solution providers to help their often IT-challenged customers.
The Just Right IT enhancements also provide reference configurations, promotional pricing and demand generation assets to help partners run their own marketing programs, said Lisa Wolfe, HP Enterprise Group SMB marketing manager.
"This is an extension of our Just Right IT program aimed at delivering solutions to small and midsize businesses," Wolfe said. "These are very tight solutions, focused on those customers' top IT needs."
[Related: HP To Bundle Google Apps For Business: Bad For Microsoft, Good For Partners]
The new Just Right IT enhancements, which target networking and storage solutions as well as general business bundles, are available only to HP's channel partners, Wolfe said.
The Just Right IT program helps solution providers working with small and midsize businesses provide solutions while leaving resellers with large onine practices to handle simple product sales, said Derek Kuhr, practice manager at Heartland Technology Solutions, a Harlan, Iowa-based SMB solution provider.
"A lot of what HP does on the SMB side is siiloed," Kuhr said. "HP runs campaigns for servers, or storage, or networking. But the company has a large portfolio. So for partners who are new to the program, there's just too much to see. So this program is aimed at putting the different products together."
Smaller businesses often go to traditional solution providers for IT solutions, and not for products, Kuhr said.
"With Just Right IT, we can show the entire HP approach altogether," he said. "Partners don't need to spend time looking at individual parts. They can spend less time on the sales cycle, or on testing things to make sure they work together."
Bundled solutions are especially welcomed by small business solution providers, Kuhr said.
"Having that stuff turn up together is good," he said. "Engineers don't always have everything together in one place. But getting it together is a real time saver."
New from HP is the HP NetworkIT program, which provides solution guides and blueprints for wireless networks and unified communications.
NEXT: Networking, Storage Bundles Under Just Right IT
HP this week introduced wireless and BYOD solutions featuring the HP Intelligent Management Center (IMC) for single-pane-of-glass management. Also included are three years of 24x7 phone support, Wolfe said.
Early next month, HP plans to introduce a unified communications and collaboration program based on the new version of Microsoft Lync, Wolfe said. That solution also will include new server, storage and networking resources aimed specifically at Lync, she said.
Late November will likely also see the release of a new secure access solution, she said.
Lync always has been a struggle for small businesses, Kuhr said. "It's a healthy investment doing this piece by piece," he said. "Having it bundled as a solution can save a lot of time."
HP also expanded on May's introduction of its HP Simply StoreIT SMB storage channel program with additional quick-start reference configurations and promotional pricing, Wolfe said.
For HP Simply StoreIT, HP this week also introduced two new solutions for small business customers with under 1,000 users. In addition, HP is offering new soft bundles for server, storage, and networking, targeting email, database and file-sharing solutions, she said.
Also new for midsize businesses are solutions providing secure access and continuity, she said.
"This provides quick backup and recovery of virtual machines, and it ensures secure access to data in a mobile environment. The solutions include Veeam's virtual machine data protection software. This is the first time we've gone to the midmarket with reference configurations including Veeam."
Wolfe was unable to provide a complete list of special pricing for the Just Right IT program bundles, but noted that one IT online reseller was pricing storage products at 10 percent to 20 percent off Internet list prices.
PUBLISHED OCT. 7, 2013