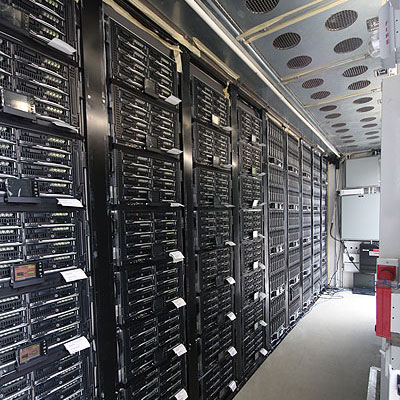 Printer-friendly version
Email this CRN article
IBM channel superstar Sirius Computer Solutions is negotiating the purchase of 1,000-person security and hosting behemoth Forsythe Technology, according to sources familiar with the situation.
The acquisition of Skokie, Ill.-based Forsythe, No. 37 on the 2017 CRN Solution Provider 500, would create a 3,000-employee, $3.2-billion solution provider giant with expertise in everything from data center, hosting and security to lines of business, cloud and connectivity.
Sirius is owned by private equity firms, with private equity workhorse Kelso & Co. scooping up the San Antonio, Tex.-based company, No. 26 on the 2017 CRN Solution Provider 500, for $830 million in September 2015. Forsythe, meanwhile, has the unusual distinction of being 100 percent employee-owned.
[RELATED: Sources: Billion-Dollar Solution Provider Forsythe Is Up For Sale]
Kelso declined comment for this story, while Sirius and Forsythe didn't immediately respond to requests for comment. Sirius has 29 offices in the United States and one in India, while Forsythe has 39 U.S. locations, as well as facilities in Canada, Japan, Singapore, the Netherlands and the United Kingdom.
One source with ties to the investment banking community told CRN in June that Forsythe has hired an investment bank and is actively shopping the company. The company would be an attractive target for the right buyer looking to capitalize on the broad portfolio of services and solutions Forsythe has built out over the past several years, according to the source.
"With the right buyer, there are a lot of costs that can be taken out," the source said in June. "There are a lot of investments that Forsythe has made that are really expensive. What buyers are going to be looking at is: Are those investments yielding a timely return?"
Other major channel partners are also pursuing consolidation. ConvergeOne, a Cisco and Avaya shop, announced the acquisition of managed services provider Strategic Products and Services, No. 74 on the SP 500, on Thursday. CRN also reported earlier this month that MSP powerhouse Pomeroy, No. 42 on the SP 500, is holding merger talks with systems integration giant CompuCom.
Sirius has been on a rapid growth trajectory, making three acquisitions since being acquired by Kelso and boosting its headcount by 12 percent over that time, according to LinkedIn. The company bought network security workhorse Force 3, No. 79 on the 2015 CRN SP 500, in March 2016, as well as IBM infrastructure solutions provider thinkASG and IT security firm Continuum Worldwide in December 2016.
Moody's Investors Services assigned Sirius a B1 credit rating in September 2015 thanks to the company's consistent track record of generating positive free cash flow and paying down debt. Moody's also praised Sirius for diversifying its vendor base to include products from Cisco, EMC, Dell, HP and NetApp, which the bond credit rating business said will support its continuing profitability.
"The stable outlook reflects Moody's expectation that Sirius Computer will maintain its leading market position as a value-added reseller of IT products and services to the mid-tier market in the U.S., and produce consistent levels of operating profits and cash flows to enable it to deliver," Moody's said in September 2015.
Printer-friendly version
Email this CRN article