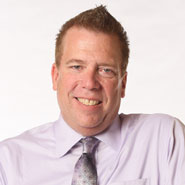 John Ross
VMware plans May 21 to announce vCloud Hybrid Service, the long-awaited offering, codenamed Project Zephyr, which CRN reported last August. It's an infrastructure-as-a-service offering for partners and customers that will provide-SKU-based capacity from one of four U.S. data centers. This will be a fully air-gapped capacity model along with shared tenancy.
VMware's IaaS environment is modeled after IaaS services from other vendors such as Microsoft, Oracle, Parallels Amazon and Google, as well as service providers such as AT&T and Verizon. The IaaS market is a crowded space that is now working on razor-thin margins and commodity-based hardware with lots of automation and orchestration.
VMware hasn't yet revealed the hardware that will be used in its vCloud Hybrid Service, but we do know that at least one of the data center locations is owned by Switch and is part of the SuperNAP location in Las Vegas. Switch also supplies capacity for Cloud Foundry, Bluelock, Trace3, among others. It should also be noted that Cloud Foundry, part of Pivotal Labs, will be part of the service and further demonstrates the connection between Pivotal, EMC and VMware. vCloud Hybrid Services will use the VMware hypervisor and the vCloud Director for the management interface.
VMware has not yet announced pricing for vCloud Hybrid Service, but feedback from partners is that the price is higher than similar solutions. Since this is expected to be an enterprise-class service, it will likely come with enterprise-level pricing.
There is also a question about how VMware will deal with the competition it may end up creating in the service provider space as it has clearly said that vCloud Hybrid Services is not the same as the vCloud Hybrid Evaluation run by several IaaS partners. "vCloud Hybrid Service is owned and operated by VMware -- we run the entire service top to bottom," Mathew Lodge, vice president of cloud services at VMware, told CRN in April.
A key point to consider is that the cloud credit purchasing program cannot be used to pay for these services, according to a source familiar with VMware's plans. VMware funded the cloud credits program by reducing margins paid to service providers as part of the VMware Service Provider Program (VSSP). Most VSPP partners also offer other platforms based on Microsoft's Hyper-V, Parallels Virtualization Suite and OpenStack. These platforms offer significant economic value with pricing that helps margins and ultimately facilitates better pricing to consumers.
NEXT: Hardware StrategyIt's important to remember that VMware is owned by a hardware company (EMC). With that in mind, I believe what we're seeing with vCloud Hybrid Service is the beginning of a strategy to drive hardware revenue by focusing on data center customers to provide cloud computing capacity. To do so, they need channel partners to influence the customers with a value proposition that makes the end-user customer see value in that specific hardware or platform.
This is very similar to the value propositions of the 1970s and 1980s made by the makers of mainframe computers such as IBM, Burroughs and UNIVAC. Today, the more common names are HP, Dell and EMC, and they are facing the same consolidation in the hardware market that happened in the 90s when microcomputer designs could be deployed at a fraction of price.
The issue is that the hardware manufacturers are being driven by investors to sell more as they don't fully understand the new economy.
In the book "Consumption Economics," tech consultants J. B. Wood, Todd Hewlin and Thomas Lah wrote, "If you're a tech company, the most dramatic effect of megatrends like cloud computing, managed services, and the rise of consumer technology won't be felt in your company's product line. The true disruption will be to your business model. Future customers won't want to pay you high prices out of big CapEx budgets anymore. They will expect lower cloud prices paid from OpEx budgets only when and if they successfully consume the business value of your products."
So it is clear the hardware manufacturers are looking for a way to bring the massive compute power needed today at a price that makes sense for a consumption-based economy while also enabling them to survive the centralization of hardware purchases. However, this is causing issues in adoption as channel partners continue to adjust their business models to offering services rather than hardware to their customers.
Channel partners today need to quickly adopt a strategy that supports both internal and external private clouds. You need to strongly support the consumption of hybrid solutions that include multiple hypervisors to accelerate economic value for customers and margins for you. Begin to hire staff or create partnerships to support new architectural designs that include integration with public cloud and SaaS offerings. More than ever, being agnostic and agile is important for you now.
Hybrid IT and the emergence of software-defined technologies mean more flexibility and capabilities for the consumer without the need to understand the hardware or the need to buy it. Remember that as you listen to VMware's announcement on May 21.
John Ross is an IT consultant building new service offerings for channel-focused customers and partners. John holds positions with several leading manufacturer advisory councils and regularly works with IT analysts to help define major paradigm shifts in the technology industry. He previously was CTO of Kittery, Maine-based GreenPages Technology Solutions.
PUBLISHED MAY 14, 2013