Page 2 of 2

"I'm very serious about driving down the number of servers we have," Skaff said. "We have some servers that are five to seven years old. The maintenance costs are huge, and go up every year."
The San Francisco Symphony is also planning to replace about 80 percent of its 110 or so desktop PCs with virtual desktops, using either VMware or Citrix Virtual Desktop Infrastructure software in combination with Wyse terminals that cost only $200 to $300, Skaff said.
"We're looking at manageability," he said. "Virtual desktops seem easier to manage, and VDI means we'll spend less on refreshing our desktop PCs. We were planning to refresh to Windows 7 in the next few months anyway."
By moving to a completely virtualized server infrastructure, the San Francisco Symphony will be able to expand its IT services without running up against any power and cooling constraints, Skaff said.
"At the end of the day, the data center room is not going to get bigger," he said. "But we are also looking at embarking on our first SAN, so we'll need a full rack of space for it."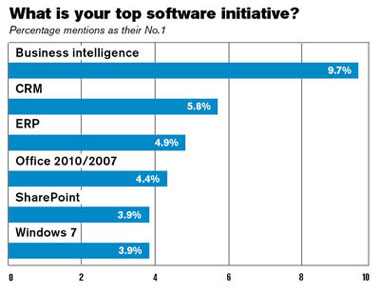 Virtualizing its server infrastructure is the typical first step for a midsize enterprise looking to add flexibility and management to its IT capabilities.
Dean Hitchens, systems administrator at Children's Hospital of Orange County, an Orange, Calif.-based hospital, said that virtualization in the data center has helped simplify both the deployment of servers and the development of the backup images for those servers.
"[Our] virtualization initiative also aided a great deal to our last disaster recovery rehearsal," Hitchens said. "The other virtualization benefits would be providing lower cost to build our test/lab environment and reduce power, data center footprint space, and cooling."
A virtualized server infrastructure is often the base on which midsize enterprises can build other services to better serve their own customers.
The IT manager of a midsize enterprise that provides digital imaging services for insurance companies said his company has already gone to a completely virtual server infrastructure using VMware technology.
The company is now adopting a new SAN based on storage hardware from NetApp to make it easier for its insurance customer user base to manage medical images over the Internet, the IT manager said.
"NetApp has gone the farthest in terms of how its storage works with VMware," he said.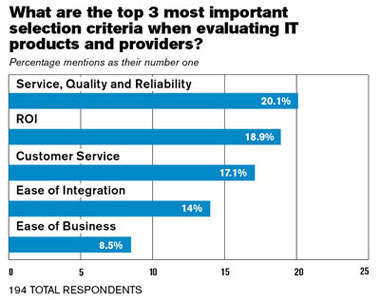 << Previous | 1 | 2