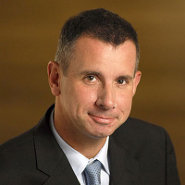 Adrian Jones
Hewlett-Packard in a lawsuit filed Wednesday accused former channel chief Adrian Jones of downloading and removing sensitive documents related to the company's customer satisfaction ratings, customer initiatives and product plans
The HP lawsuit also alleges that Jones took a list of HP's Asian customers as well as data about HP sales, marketing, and strategic plans before resigning in February, according to court documents.
Jones also allegedly had a "close personal relationship" with a subordinate in HP's Australia operations, arranged a substantial promotion and raise in salary for her and filed improper expense reports to cover the costs of continuing that relationship, according to the complaint.
The details of the HP lawsuit against Jones emerged late Thursday in documents filed by HP with the California Superior Court in Santa Clara, which were obtained by CRN.
Neither Jones nor his current employer, Oracle, could be reached for comment as of press time.
"HP takes the protection of its trade secrets and confidential information seriously. This action seeks to prevent Jones from using the theft of confidential HP documents to place HP in an unfair competitive disadvantage," HP said in a statement. HP declined to comment further on the accusations against Jones.
Jones left his post as senior vice president of the enterprise servers, storage and network (ESSN) business unit for HP Asia Pacific on February 16, according to the HP complaint. In that position, he had been stationed in Tokyo, Japan.
Jones the following month accepted a position at rival Oracle as senior vice president of Asia Pacific/Japan.
According to the HP lawsuit, Jones on February 11 allegedly downloaded a significant amount of confidential and proprietary HP data, including trade secrets, to a portable USB storage device.
That information, HP maintains, included "customer satisfaction with specific HP products and services, customer initiatives, allocation of resources, HP employee performance, product development, and multi-year product, business plans, financial plans, and strategies being utilized by HP; lists and charts of HP's ESSN and other customers in the Asia, Pacific, and Japan ('APJ') region; information regarding HP's rate structure, sales volumes, margins, discounts and marketing strategies and efforts, strengths and weaknesses; and strategic plans regarding new and existing products, services, and markets in the APJ region and elsewhere."
That information was contained in "hundreds of files and thousands of emails" on the USB device, which was not returned to HP by Jones on February 17, the day he returned other HP property including his employee badge, a computer security key, and his company laptop, Blackberry, and credit card, HP alleged.
HP also alleged that Jones improperly installed third-party backup software on his laptop which was used to copy all the contents of that system to the USB portable drive.
HP said Jones, when he became an HP vice president around March of 2007, signed HP's "Agreement Regarding Confidential Information and Proprietary Developments" which specified, among other things, what information would be considered confidential, how employees should handle confidential information, and that all HP property would be returned to HP when he left the company.
NEXT: HP Lawsuit Alleges Jones Had Relationship With Subordinate
HP also alleged that Jones had an "undisclosed close personal relationship" with a subordinate in the company's Sydney, Australia office, that he travelled frequently to Australia to visit the subordinate, and that he submitted over $13,000 in "inaccurate expense reports characterizing his personal trips as business expenses."
In an alleged conflict of interest, HP said in the complaint that Jones orchestrated a 97 percent salary raise and a promotion for the subordinate without disclosing his close personal relationship with her, giving as a reason that the subordinate was a top sales rep and had received a job offer from a competitor.
HP in its complaint is asking the Court to prevent Jones and up to 25 "Does" [unnamed persons] from obtaining, accessing, copying or disseminating copies of the proprietary trade information Jones is alleged to have taken from HP. HP is also demanding Jones returns that information and the USB portable hard drive to HP.
HP is also asking for unspecified compensation and punitive damages, legal fees and interest.
The case, filed with the Superior Court of California, County of Santa Clara, is number 1-11-CV-198103, titled Hewlett-Packard Company Vs A. Jones.
Jack McCarthy and Kevin McLaughlin contributed to this story.