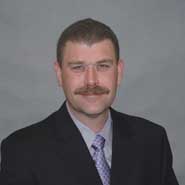 John DeRocker
Solution provider Stratos Management Systems has signaled its intent to become a global partner for customers with overseas operations with the appointment of a long-time VAR executive to manage its international vendor and distribution management.
Atlanta-based Stratos, formed early last year with the acquisition of Nexus by an equity firm, has promoted John DeRocker, the former president of Nexus, to the newly created position of senior vice president of worldwide channels.
Paula Winkler, who was most recently vice president of leadership and organization for Aeritae Consulting Group, a technology consulting company headquartered in St. Paul, Minn., in March took over as Nexus' president.
[Related: Stratos Acquires Computex, Builds $100M IT, Managed Services Solution Provider]
DeRocker is also responsible for engaging with new manufacturing partners and net-new customers to get them started with Stratos.
The international push stems from the fact that multinational customers are more and more likely to centralize their purchasing decisions, DeRocker said.
"In the past, most international customers gave purchasing responsibility to their local offices," he said. "Today, that's changing. The mother companies want control of standardization and pricing with local delivery."
In the past, if a U.S. company had an office in the U.K., Belgium and Germany, it might work with three international solution providers to handle the IT requirements in those countries, DeRocker said.
"Now I work with a central office on specifications and pricing, and then work with local companies to deploy the solutions," he said.
To make this work, DeRocker is spending a lot of his time in face-to-face meetings with the overseas offices of Stratos' distribution partners and many of its manufacturers. While Ingram Micro has become very important to Stratos because it distributes products worldwide, DeRocker has to work with a variety of distributors depending on which ones partner with Stratos' vendors.
"I talk a lot to international manufacturers and distributors to understand how things are done," he said. "There are so many moving parts from the customers, distributors, and manufacturers. All three need to coincide or this will not work."
NEXT: Going International Not For The Timid
Managing international IT deployments for U.S. companies requires working closely with the customers' capabilities and the vendors' services models, DeRocker said.
"With EMC, for instance, in the U.S. we do everything for the customer," he said. "But overseas, nine times out of 10 the rack, stack and deployment is done by EMC. But if the customer needs Stratos-Nexus help, I have people who can be there."
The new international push started about eight months ago when Stratos landed a new U.S. customer that asked Stratos to handle all its international IT business. That led the company to set up an international presence in Ireland, and from there to Australia, Hong Kong, the U.K. and Germany, DeRocker said.
Actual promotion of the new international capabilities only started afterwards. "We went from crawl-walk-run to crawl-run, and skipped the learning to walk part," he said. "Word spread quickly to customers. Today, not a week goes by without hearing form a new customer. Before, they had seven throats to choke. Now they have one: us."
About half of Stratos' international clients are existing Nexus customers that have expanded their relationship with the solution provider, while the other half are net-new U.S. customers that signed with Stratos to handle the international deployments, DeRocker said.
Dealing with clients' international IT business can provide a big rate of return, DeRocker said.
"But the barrier to entry is high," he said. "There was hundreds of thousands of Stratos dollars invested in country registrations, with Ernst & Young to get set up overseas. It's not something most people want to take on. The cost is high. It provides a higher return, but it doesn't happen overnight."
For DeRocker, the hardest part of his position is working with manufacturers overseas.
"There's not a single manufacturer who acts globally," he said. "They all act regionally. Getting them to play nice is my No. 1 problem. The second-hardest part is working the distributors. It's the same issues as working with manufacturers, just not quite so bad."
PUBLISHED MAY 3, 2013