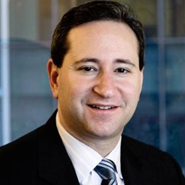 Axispoint CEO Dan Disano
Dan DiSano, the president and CEO of IT integrator Axispoint believes that even though it's a challenging business environment, technology is a key market that will enable change and take the economy as a whole back to strong growth. DiSano, who is also an active member of the Best of Breed Conference advisory board, is also a pioneer in the technology space. He was invited by President Barack Obama to join Obama's TNT (Technology, Media and Telecom Committee) where he assisted the Campaign in writing technology policy. Speaking with CRN, DiSano discusses the IT industry today and how his firm is approaching the years ahead.
Can you please give us your current view of the IT solutions landscape?
The IT solutions landscape is clearly a growing area because IT is a major need in all firms in all industries. There has been a positive effect and a slight negative effect. Over the last few years, we have seen IT as a cost center in many organizations as they are looked to [to] reduce costs, gain efficiencies, let a certain amount of people go by automating processes, etc. -- those were the main focuses of IT. But, in the last couple of years, we have seen a very positive change. In addition to being used to gain efficiencies, IT has also [been] looked to as a revenue generator, which has made a world of a difference to both business and technology service providers like Axispoint.
The slight negative change this year is due to the global markets being poor and, nationally, we have just come out of the worst recession of our lifetime. We still see high unemployment, and the credit markets aren't as good as they once were; this has led to a slight lack of confidence. In IT, this lack of confidence lengthens sales cycles. It takes companies a lot longer to make decisions on IT spend that they may have six years ago.
[Related: Q&A With Todd Park: How The U.S. CTO Is Bridging The Digital Government Gap]
The Best of Breed Conference is about companies on the edge of transformation; can you tell us about your transformation within Axispoint?
Our transformation is not about products to services -- a lot of companies you may interview may have that significant business model change. We have always been a services-led entity. We lead with service and sell products as part of our solutions, but we are highly consultative -- we go to our clients and listen to their business needs and drive a technology solution that meets those needs. Our transformation has been a little different. It has been circled around "deeper domain expertise" in both technology and verticals.
We see that technologies like social media and collaboration on our application services side and DAS [distributed antenna systems] on our infrastructure and mobility side have really become critical technologies in the marketplace. Getting deeper technology expertise in those areas has been very important to Axispoint. On the domain side, verticals such as media and entertainment and healthcare have been the two important and high-growth verticals for us. The ability to have a deeper level of knowledge is really important to our customers. Customers don't just want IT services companies who are generic, they want IT services companies who know their business. Our transformation has been around deeper domain and technical expertise, which has been really successful for us in the market.
NEXT: Landing The Right PartnershipsHow is your approach to partners, vendors and customers changing?
I would say that we have been far more inclusive than exclusive. To be successful in the future, you really need to work together with your partners, vendors and customers as a unit. If you have the right partnership, whether it's with your customers, a vendor and a customer or a partner and a customer, those partnerships lead to stickiness and longevity. If you have the right partnership and your customers feel you are adding value instead of just selling them goods, it leads to incredible stickiness, which then leads to the growth of your firm. If you have stickiness at the client level, your clients don't leave you. So, every new client you bring in adds to the success of the business and adds to the growth long-term.
What type of talent are you looking for today in terms of IT staff?
That's probably been our No. 1 challenge. It's really interesting that you still hear that unemployment is at 8.3 percent in the market, but in IT it's very low. Technology talent is in high demand and we are in high demand for stronger technology talent around specific areas. For instance, we are looking for someone with a deep knowledge of collaboration platforms, mobility or some other expertise that is hard to get. We are also looking for domain expertise -- for example, someone who has very strong knowledge in healthcare or another particular niche.
Our No. 1 challenge has been recruiting and finding that deep technical and domain expertise at the forefront of what we are doing day in and day out because we are a services business. If you are a services business, you are only as good as the people behind you. You can't have a lack of talent and be strong -- strong talent and services go hand in hand.
How are mobility and cloud changing your model?
There's a new consumer in the market; that consumer wants information and data at any time, anywhere and on any device. This is what's driving the market. All businesses, in all industries, are now faced with such a consumer that they now have to change their approach and model in order to get their name, products and solutions out there. Cloud and mobility are the key technologies out there that enable that new consumer. That's driving a significant part of Axispoint's growth.
NEXT: The Ever-Changing IT LandscapeWe are at the forefront of cloud and mobility -- that's what we do internally. We have a cloud practice and a mobility practice that are both very strong. But, they are the technologies that enable this new consumer to have their data at any time, anyplace and on any device. It's an incredibly high-growth area for us.
Looking three years down the road, what will your firm look like?
We have grown twenty-two and a half times all organically. I think three years from now, we are going to be ever larger, and you will see further growth from us. In particular, our technologies will be stronger, we will have greater geographic reach and we will continue to be the leading technology solutions company; we are doing [it] where we continue to help customers drive both revenue and gain greater efficiency. Our vision is "service like no other" and "deep customer care and partnership." If we have that, we will continue to be wildly successful.
How has your management style changed over the past two years?
I would say that my and the Axispoint senior leadership style has gone from wearing a lot of hats and driving business to even a greater empowerment of the collective team. We are already a very nimble and unafraid of change organization -- that's instilled in our culture. But to be successful in an ever-changing technology environment -- the new consumer and the growth of cloud and mobility -- and meet the needs of the market, the team needs to be further empowered to be entrepreneurial and make decisions in a nimble way. We already have that platform, but I wanted to make sure the team has a greater level of empowerment. This was a big change that we have made over the last couple of years. It is beginning to pay off for us in spades and, I believe, will continue to pay off for us in our three-year strategy.
PUBLISHED AUG. 16, 2012