Page 1 of 2

Fast-rising videoconferencing upstart Vidyo has snatched a pair of sales and engineering veterans away from Hewlett-Packard and Polycom, CRN has learned. Both will be key contributors to Vidyo's expanding channel and product strategies going forward.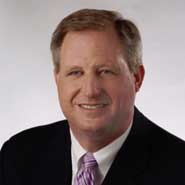 James Fairweather
The appointments, set to be formally announced later this week, add veteran video industry talent to Vidyo's executive team. Adding that level of talent further legitimizes Vidyo as a competitor to Cisco, Polycom, LifeSize and other established vendors in the market, said solution providers familiar with the videoconferencing market landscape.
Vidyo has confirmed to CRN that James Fairweather is its new vice president, worldwide channels. He comes to Vidyo after a year as vice president, worldwide sales for HP's Visual Collaboration Business Unit, but is as much known in the channel for the 12 years he spent at Polycom, where until 2009 he was vice president, North America & U.S. sales. He now reports to Rob Hughes, senior vice president, worldwide sales at Vidyo.
The Hackensack, N.J.-based company also confirmed that Mark Reid will join Vidyo as senior director of engineering. Reid is also a well-traveled HP and Polycom alumnus, most recently senior director of engineering for HP's Visual Collaboration unit. Earlier, Reid was senior director of engineering for Polycom's Telepresence and Vertical Solutions Division, focusing on product strategy for telepresence and custom products, and was also a big contributor to the development of the H.323 audio/video standard. Reid reports to Roi Sasson, Vidyo's senior vice president of engineering.
Both Fairweather and Reid said they turned down offers to return to Polycom, which acquired HP's Visual Collaboration business in June, and also to stay on at HP in other roles. In addition to their shared Polycom heritage, both executives go back to PictureTel, which was acquired by Polycom in 2001. Both are also based in the Greater Boston area, where they'll stay while at Vidyo.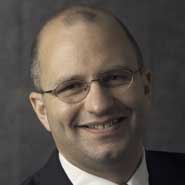 Mark Reid
For Polycom, the $89 million HP Visual Collaboration acquisition included all of HP's video telepresence products and managed services, and came with a strategic agreement through which HP will resell Polycom telepresence and video-led UC products exclusively.
But to Fairweather, an offer from Vidyo -- one of several he received following word of Polycom's HP video acquisition, he said -- was the most compelling. Vidyo's involvement was a big factor in his joining HP in 2010, Fairweather told CRN, because it was Vidyo's technology that was OEMed in HP's Visual Collaboration portfolio, which launched that same year.
"It's the primary reason I went to HP," Fairweather said. "We had a very strategic relationship with Vidyo. This really is a premier product in video technology."
The HP-Vidyo agreement ended following the Polycom acquisition, but Vidyo has continued to pursue channel relationships with VARs, service providers and other vendors, including Ricoh, which uses Vidyo technology in its nascent unified communications product portfolio.
The industry's embrace of software-enabled video, Fairweather said, can't be taken lightly.
"We truly believe that software-based conferencing is the next generation of videoconferencing," Fairweather said. "I go back to when people were paying $50,000 for an endpoint and hanging it off an ISDN line for $3,000 a month, and that was a successful business model then. Then VoIP and video-over-UP came, and H.263 and H.264, and it's come a very long way."
Vidyo's platform is powerful, Fairweather said, because it solves ease-of-use and ease-of-integration problems that have vexed IT administrators for years.
The company's portfolio has continued to expand, most recently adding VidyoPanorama, a multi-screen telepresence system that can support up to nine screens delivering 1080p/60fps video and, like Vidyo's other products, works without the need to invest in lots of proprietary hardware, telepresence rooms and connectivity.
CIOs find that compelling, Fairweather explained, because they can move away from investing in costly endpoint appliances and multipoint control units and embrace products that sits comfortably in their infrastructure.
"What Vidyo really sells, and what we really specialize in, is scalable infrastructure," Fairweather said. "And one of the things I found at [HP] is that not only do your traditional videoconferencing resellers find that interesting, but a lot of your data and server VARs are very interested in that that because it fits on all of the technology they've been selling and supporting for years. The infrastructure runs on any x86 server and the client runs on a P.C. You can run high-definition conferencing at a very scalable rate, and no one's ever been able to do that before -- that's what really interested me in this company."
NEXT: Why Vidyo Was The Right Fit