Page 1 of 2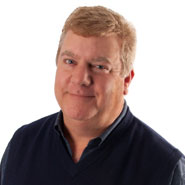 Jay Bradley
There's been a lot of talk lately about the convergence of VARs, carriers and the telco channel, but perhaps those best positioned to spot the trend are the master agents, who sit on the front lines of the channel game, facilitating partnerships between service and solution providers.
Intelisys Communications is a leading master agency, with relationships with 45 telecom service providers and a projected $200 million in net billed revenue and gross commissions of $37.5 million in 2011. At Intelisys' annual Channel Connect conference, held last week in San Francisco, the topic of channel convergence loomed large.
CRN Associate Editor Brittany Danielson got on the horn with Jay Bradley, Intelisys' president of telecom services, prior to last week's event to talk about changing channel landscapes, why data VARs are trying their hand at selling network services, and how more VARs can get in on all the action in the carrier world.
Here's an excerpt of that conversation.
What's enticing traditional data and equipment VARs to come over to the telecom space and begin selling network services? And why is it happening now?
It's the opportunity first and foremost. The opportunity has always been there, it's just a matter of focus. And when times are good in IT, their business model is based more on turning over equipment and having those upfront commissions and those upfront sales and immediate numbers, whereas on the services side it's always taken a little bit longer to really move the needle for a lot of those companies.
But over the last several years I certainly think that the recession repointed some of that segment back to services revenue as a way to protect themselves when times are a little bit more lean on the IT side. And I think that the move toward cloud is part of the reason we're seeing additional growth, because a lot of those traditional IT hardware sales are now going to be wrapped up in cloud solutions. And I also think that it's the services channel's visibility.
I think that over the last five years and including the hard times and the recession, companies like Intelisys have been doing really well, and really didn't skip much of a beat. And so another important part has been the visibility of that success to a whole a new segment of potential distributors.
How much growth is Intelisys seeing from the IT VAR community?
Across the board we're doing well into to double digit growth as a business. We're seeing double digit sales and revenue growth from the traditional agents, data VARs, interconnects, system integrators as a group, which is stronger than it's been in the past. In terms of a number relative to the overall partner community, I would say it's an additional 5 percent a year that we're seeing from just the traditional IT VAR segment. Intelisys is very bullish on this segment. We understand their business models, we understand how to serve them, because it is different. And how we serve and incubate a data VAR is different than how we serve someone who is completely focused on network services.
How has that number of VARS adopting carrier services changed compared with five years ago, and do you see this convergence continuing to pick up speed?
There have always been some that made the commitment early, but I would say that five years ago we were seeing maybe a couple of points of growth, so it's probably more than doubled in the past five years coming from that segment. And we expect to double the growth over the next five years. The indirect channel on the services side is going through somewhat of a renaissance in terms of the quality of partners and distributors that we have in our community. We're seeing really, really smart folks coming out of the IT world, coming out of carrier direct sales that are very attracted to what's happening in the channel world.
Do you see this convergence going both ways?
What I see and what I hope is that we're moving our partners from selling circuits to selling solutions, and in some cases that is going to require an equipment component. But more often than not the equipment can be handled by the supplier, meaning the carrier. So I don't see a lot of traditional agents, master agents and telecom service providers moving heavily into the data VAR space, but I do see them selling more at a solutions level, which may involve equipment that is bundled with the services.