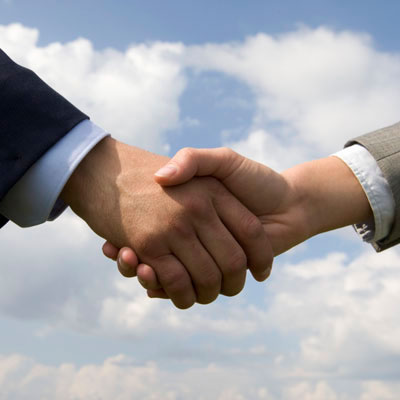 Printer-friendly version
Email this CRN article
Brocade Communications is beefing up its networking portfolio with an estimated $1.2 billion purchase of wireless vendor Ruckus Wireless, which channel partners say creates a much more formidable foe against networking leader Cisco Systems.
Brocade CEO Lloyd Carney said in a blog post that the combined companies will create the No. 1 vendor in storage-area networking and service provider Wi-Fi; the No. 2 player in data center networking; and the No. 3 vendor for enterprise wireless LAN and enterprise edge networking in the U.S. and EMEA (Europe, the Middle East and Africa).
"Ruckus has always had a challenge of not being able to offer a switch that's their own brand," said Gary Berzack, CTO and COO of New York-based eTribeca, a solution provider and Ruckus partner. "This is huge news for Ruckus partners because Brocade make a family of switches and includes lifetime replacement on a number of them. So there's a nice match with a lifetime replacement on some of the Ruckus product line."
[Related: Here's Who Made Gartner's 2016 Magic Quadrant For Network Performance Monitoring And Diagnostics]
Carney said Ruckus' wireless solutions will add a "high-growth and highly complementary" product category to Brocade's storage, data center, campus and mobility networking solutions.
In early trading Monday on the New York Stock Exchange, Brocade's stock fell more than 15 percent to $9, while Ruckus shares jumped 30 percent to around $13.
Solution providers say the combined technologies will give channel partners new firepower to better compete against networking giant Cisco.
"Cisco has a highly complex portfolio of wireless and switches, and our engineers spend a considerable amount of time working through both the Cisco product line and the certifications," said Berzack. "Cisco has just changed their certification process and some partners might be looking for other enterprise options for the non-diehard Cisco customers … This [acquisition] is nice for the small to mid-market and state and local government to take a fresh look at."
Cisco did not respond for comment by the time this story was posted.
Barry Shevlin, CEO of Vology, a Tampa, Fla.-based solution provider that partners with both Brocade and Ruckus, says the acquisition "absolutely" turns up the heat on Cisco while boosting Brocade's credibility.
"This is a great addition because it gives more credibility to Brocade on the IP side. They've done a great job building it out and not just being the fiber channel guys anymore," said Shevlin. "We're excited about this."
Printer-friendly version
Email this CRN article