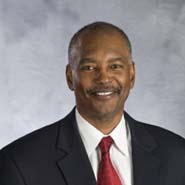 Eric Kelly, president and CEO of Overland Storage
Overland Storage plans to become a $100-million data protection powerhouse with an acquisition of Tandberg Data.
Overland Storage on Friday said it plans to acquire Tandberg Data via a stock transaction conducted by Cyrus Capital, which owns Tandberg Data and has an equity stake in Overland Storage.
The acquisition, scheduled to close in December, will result in a company with one of the storage industry's largest data protection portfolio, said Eric Kelly, president and CEO of Overland Storage, during an investor's conference call discussing the deal.
[Related: Overland Storage Finally Goes Enterprise With New SnapSAN Arrays]
"The combination creates a company with over $100 million in sales and the scale to compete effectively," Kelly said.
The acquisition was not a major surprise. Overland Storage in May confirmed reports it was in talks to acquire Tandberg Data.
Overland Storage, San Diego, has about 1,500 channel partners worldwide, with revenue of $48 million in fiscal year 2013, according to an Overland Storage presentation related to its acquisition plans.
Tandberg Data, based in Dortmund, Germany, with U.S. headquarters in Westminster, Colo., has about 15,000 active solution providers. It sells about 80 percent of its products through solution providers, and 20 percent via OEM agreements, according to Overland's presentation. Tandberg Data revenue for the 12 months ending June 30 was about $60 million.
The company also brings to Overland Storage a manufacturing facility the company owns in China. Overland Storage's production facilities are primarily in San Diego and the facilities in China could help cut production costs, Scott Petersen, Tandberg senior vice president, told CRN.
The combination of the two creates a company with revenue of over $100 million, Petersen said.
"That's good," he said. "Partners look at the viability of a company, and $100 million sounds a lot more viable than $40 million or $50 million."
The two companies between them count Hewlett-Packard, IBM, Fujitsu, Hitachi, Toshiba and NEC as OEM customers.
Under the agreement, Tandberg Data will become a wholly owned subsidiary of Overland Storage, with Tandberg Data shareholders owning 54 percent of the combined company.
The acquisition is expected to accelerate the profitability of Overland Storage while increasing its global reach, Kelly said.
NEXT: Revenue Mix, Product Overlap, And The Channel
About 34 percent of the combined companies' revenue will come from disk-based products, including Overland Storage's enterprise-class storage arrays and its midrange and high-end NAS appliances, along with Tandberg Data's entry-level NAS appliances and its RDX removable disk cartridge technology, Overland Storage's Kelly said.
About 22 percent of revenue would come from tape automation, including Overland's midrange and high-end tape libraries and Tandberg's midrange and entry-level libraries. About 23 percent would come from services and royalties, and 11 percent from tape accessories and media, Kelly said.
"You can see [the product lines are] complementary, and there's very little overlap in terms of revenue erosion," he said.
The overlap question is not so simple, according to Overland Storage's channel partners.
Tim Neary, owner and president of Strategic Storage Solutions, an Allen, Texas-based solution provider and longtime Overland Storage partner, said he sees a lot of overlap between the two companies' entry-level tape business.
"How much lower-end can you get than Overland's single-drive, 9-slot Neo 100," Neary said. "Overland also has NAS in the $5,000 to $6,000 range. You can't get much lower than that unless you get into consumer NAS."
Don McNaughton, vice president of sales at HorizonTek, a Huntington, N.Y.-based solution provider and Overland Storage partner, said he also sees much overlap in the two companies' NAS and tape lines.
"But I don't remember ever competing with Tandberg," McNaughton said. "Even though there is product overlap, I figure there will be no big impact on us."
Channel partners of the two companies praised both as very channel-friendly.
Jeanne Wilson, president Condor Storage, a Sedona, Ariz.-based solution provider and Tandberg Data partner, called the vendor a good channel company.
"I think all VARs in the world want to do business with someone they trust, and with companies that have long-term stability," Wilson said.
Neary said he has had no complaints about Overland Storage as a channel partner.
"They've never taken anything direct," he said. "They will be competitive on pricing when warranted. And their deal registration program works as well as any."
Tandberg Data's Petersen said details of how the combined companies' channel programs will change will be clear after the deal closes in December.
"Tandberg has been making it easy for partners to work with us," he said. "Partners today are tightening their line cards. They want fewer vendors. We want Tandberg Data partners to easily sell Overland Storage products, and vice-versa."
Overland Storage is no stranger to acquisitions. Overland Storage in 2008 acquired the Snap NAS line from Adaptec in a $3.6 million cash deal.
The company has since then continued to beef up the Snap NAS line with many of the features found in enterprise-class storage lines.
PUBLISHED NOV. 1, 2013