Page 1 of 2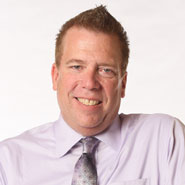 John Ross
At the VMware Partner Exchange 2013 last month, VMware made a flurry of announcements, but a couple of news stories from the conference are more closely related than most realize. VARs need to pay particular attention to these two items, which illustrate how fast the market is changing.
First, VMware announced that customers can now buy prepaid cloud credits from a reseller and use them to buy infrastructure-as-a-service (IaaS) offerings from a VMware cloud service provider partner through its cloud credit purchasing program. The goal of this program is to drive compensation programs at the VAR level so VARs will finally start to focus on selling IaaS by getting them a bigger paycheck up front.
VMware executives also made headlines at its Partner Exchange (PEX) conference by lashing out at Amazon. As reported by CRN, VMware CEO Pat Gelsinger told attendees, "If a workload goes to Amazon, you lose, and we have lost forever. We want to own corporate workload. We all lose if they end up in these commodity public clouds."
With the cloud credit purchasing program, VMware clearly wants its solution provider partners to get more active on the IaaS front, but with Gelsinger's statement, the company is admitting it is in the dogfight of its life in the IaaS space. However, what VMware really means is that it must win the management space to win the IaaS space.
To win in the management space, VMware must make vCloud director and the overall vCloud Suite the platform standard. VMware also needs an ecosystem of IaaS partners that are willing to implement the solution. If VMware could get the VAR community to sell more of the suite, it could lock customers into consuming resources from only a VMware IaaS partner because they already paid in advance. Yet VARs and customers have already begun to make other choices based on what VMware told us previously and because of the lack of execution on the products themselves.
Two years ago at VMware PEX, I met with several senior VMware executives to discuss how customers and partners needed a single platform to manage, monitor and maintain both their physical and virtual systems. This platform would also need to be able to manage on-demand workloads in IaaS, PaaS and the intersection of SaaS solutions. I was told to build relationships with other vendors such as BMC or CA for management of the physical environments. VMware had decided that it would not support physical infrastructures or do any management outside the virtual realm, Paul Maritz, then CEO of VMware, told me.
This led me, other solution providers and customers to develop relationships with other vendors, such as BMC, CA, and ServiceNow and to implement other management systems or create internally grown solutions that would enable these capabilities. These tools do exactly what vCloud suite is supposed to do, but they also support most other cloud vendors regardless of the base vendor.
Once you implement these management tools, they become operationalized, documented, and run books are created. So getting a customer or a partner to change to a new solution once they start down another path is tough.