Printer-friendly version
Email this CRN article
Jaana Linsenmayer
Director of Partner Programs, Nintex
Location:
Bellevue, WA
URL:
http://www.nintex.com/
Number of years in current position:
1
Number of years involved with indirect sales:
10
How have you personally helped advance your company's channel business over the past year?
When I joined Nintex, we saw 95 percent of our revenue come in through channel partners without a robust partner program in place. Knowing we were capable of that level of success, our executive team saw an opportunity to grow our partner programs and brought me onboard to oversee this expansion. Historically, we've offered online resources for our partners in the form of online posting and other basic materials. Since joining the team in January, I've been leading the development of our Campaign-in-a-Box program, which kicked off last month with our Nintex Forms Webinar-in-a-Box. Because partners are such a crucial part of our business, these new campaign tools are intended to equip them with high quality resources that are easy to customize and deploy. We're providing them with materials like email templates, partner playbooks, demo scripts - essentially everything our partners need to host successful interactions with potential customers. In the next two to three months, we'll be rolling out additional Campaigns-in-a-Box, which are all part of our larger goal to better enable our partners to serve our mutual customers.
What are your goals for your company's channel business over the next year?
Our first priority is to enhance how we support our existing partners before we aggressively recruit new partners. Part of this goal includes putting more resources in place like the campaigns mentioned above. We have an exciting partner announcement coming out this summer that will improve our overall approach to partner relationships. As we look to take more customers to the cloud, we need to ensure that we have the right partners in place to help make that transition as seamless and cost efficient as possible.
What programs/initiatives does your company offer to support women in the workplace?
Nintex doesn't currently offer any programs in this area, but it's something I've been a part of in previous positions and would love to help make happen here as well.
Who is your female role model?
I find inspiration in women who have overcome challenges, both professional and personal, and found success in life despite the odds. I'm a huge fan of Sonia Sotomayor, Associate Justice of the Supreme Court. Her journey is filled with moving examples of perseverance and significant accomplishment. Spending so much time in the tech world, I also look to female leaders like Sheryl Sandberg. She's doing so much to encourage women to be more aggressive in their career goals and to not be afraid of getting what you want out of your profession and life.
One of our "Up and Comers"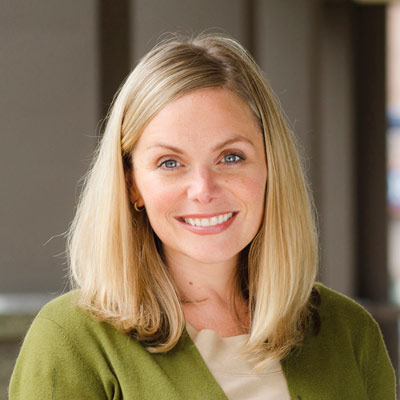 Fun Facts:
Lives within the limits of a major city
Uses Facebook
Uses LinkedIn
Has an advanced degree
Has worked for a solution provider
Has a mentor
Is a mentor
Has a pet
Is athletic

What advice would you give to young women aspiring to succeed in the workplace?
Don't let fear hold you back from doing anything. So often we, as women, second guess ourselves and are afraid of falling short of expectations. That fear can be crippling and can stop us from living our best lives. Find the value of your diverse perspective. In the tech industry, we often find ourselves on teams predominantly comprised of men, but that doesn't mean there is anything wrong with bringing a different opinion to the table. Remember that diverse perspectives bring value to teams-so speak up! And - never start a sentence with 'this is probably a dumb question .'
What is your favorite novel and why is it meaningful to you?
Sonia Sotomayor's My Beloved World. She grew up as an extremely poor immigrant and faced challenges that most couldn't imagine. Despite these struggles, she went on to attend Yale, become a successful lawyer and then take a seat on the Supreme Court. You read about that kind of journey and think, 'Oh my goodness, look at what this women has accomplished.' She is a true testament that everyone is capable of achieving amazing things regardless of where they come from
What tips do you have on how to find work/life balance?
Find what works for you, and accept the idea that your work schedule might be different than others-which is totally okay. It's unrealistic to maintain a preconceived idea of how your schedule should look and far more important to figure out what works for you and your family. Once you find that routine, don't be afraid to ask for what you need to make it happen. I've spent most of my career working for men who are in different situations, but they've all been empathetic and willing to work with me to find a balance.
Unedited Content Provided By Participants
Printer-friendly version
Email this CRN article