Printer-friendly version
Email this CRN article
Valeh Nazemoff
Senior Vice President / Co-Owner, Acolyst
Location:
McLean, VA
URL:
http://www.acolyst.com
Number of years in current position:
12
Number of years involved with indirect sales:
12
How have you personally helped advance your company's channel business over the past year?
Realizing that Acolyst has a unique approach to help clients achieve strategic goals, I took my company's framework and presented it in what is now known as my ground-breaking international bestselling book, "The Four Intelligences of the Business Mind." Both Acolyst's methodology and my book have helped channel businesses and partners become more mindful when identifying and pursuing opportunities to transform their business engagements and position themselves competitively. I thoroughly enjoy empowering clients and executives to face future challenges practically, positively and proactively, through the creation and execution of personal and business strategic plans. Our innovative technique fuses neuroscience, psychology, organizational behavior, and analytics to create a differentiated approach.
What are your goals for your company's channel business over the next year?
Acolyst's primary goal for the coming year is to help the leadership and partner's staff achieve alignment with their organization's mission, vision, goals, and objectives. As such, my focus will be to guide my clients through the process of transforming their messaging and content in a mindful and meaningful way. For example, I'll help clients hone a unique value proposition, by translating product features and benefits into messaging that resonates with end users. Acolyst believes that such activities positively impact external and internal relations of an organization by enriching communications between partners, employees and customers and leading to meaningful engagements.
What programs/initiatives does your company offer to support women in the workplace?
Acolyst is thrilled to offer flexible positions to several of its female employees. Some team members are completely virtual, working in different states, while other team members splits their time between two locations, one on-site and one off-site. By using technology and effective communication, employees are able to work flexible schedules around their family commitments, while still being major contributors to the Acolyst organization.
Who is your female role model?
In past years, I have included Arianna Huffington as a major role model, and this year something amazing happened. After reading an article I wrote entitled 'The Rhythm of the Business Dance: 6 Essential Steps of Pattern Recognition', Arianna Huffington herself reached out and said she would like to feature my voice on the Huffington Post, and I am now a Huffington Post blogger. I am honored to get to share my thoughts on such an influential and inspiring outlet and appreciate Ms. Huffington's ongoing commitment to giving the spotlight to a variety of viewpoints on a myriad of topics.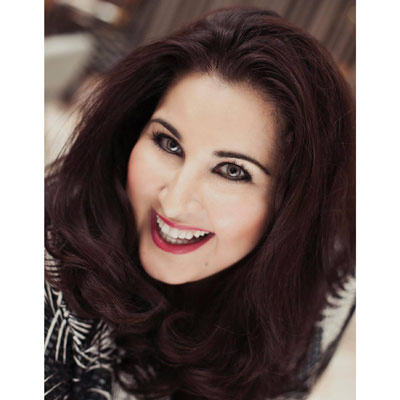 Fun Facts:
Lives within the limits of a major city
Lived outside the U.S. for at least a year
Fluent in a language other than English
Uses Twitter
Uses Facebook
Uses LinkedIn
Has an advanced degree
Has an advanced degreeHas an MBA
Has worked for a solution provider
Has a mentor
Is a mentor
Is a tech geek
Uses more than 3 mobile devices
Loves to sing
Is athletic

What advice would you give to young women aspiring to succeed in the workplace?
#1 - Never Give Up - Focus on your goals and be persistent, yet flexible so you can be open to and benefit from unexpected opportunities. #2 - Don't Take No for An Answer - When you are truly passionate about what you're doing and are motivated by good intentions, there is ALWAYS a way. #3 - Kick Butt - Turn your daydreams into reality and strive to achieve your highest and greatest potential. Not only is there nothing wrong with 'fighting like a girl', it's one of your greatest strengths, so own it!
What is your favorite novel and why is it meaningful to you?
My favorite novel is 'The Alchemist' by Paolo Coehlo, the story of a young shepherd's quest to turn his own 'Personal Legend' into 'gold.' My favorite messages from the book are 'when you want something, all the universe conspires in helping you to achieve it' and 'those who don't understand their Personal Legends will fail to comprehend its teachings.' I believe in the importance of identifying what motivates and inspires a person, and then orienting goals and self-improvement towards pursuing those passions. 'The Alchemist' teaches that the daily journey towards self-discovery is more important than the 'treasure' at the end.
What tips do you have on how to find work/life balance?
Work/life balance is so crucial in today's world! Just like a computer, everyone needs to shut down and reboot from time to time. Pampering (like at a spa) or pursuing a passion (like ballroom dancing) allows you to stop, pause, and refresh, so you can make strategic decisions instead of knee-jerk ones. By spending time in 'focused leisure', you are forced to separate yourself from everything bombarding you so can you think and re-think. Relaxation and fun spurs creativity and increased productivity. You must get off your mind on occasion and into your body.
Unedited Content Provided By Participants
Printer-friendly version
Email this CRN article