Page 2 of 2

Grizzly Pass is one of eight new full- and half-width motherboards from Intel's Enterprise Platform and Services Division, a group that its leader hesitated to call an OEM. "EPSD is a branch of Intel that creates systems and server boards for the channel under other company's brands," said David Brown, general manager and head of marketing for EPSD.
"We're a building block supplier. HP and IBM take our silicon and build their products, while others take products at a higher level of integration and build solutions," he said, referring to the S2600GZ motherboard tested by CRN. That board was installed in an R2000 chassis, one of 37 new chassis that include high-density 2U boxes for high-performance computing applications, traditional towers, configurable 4U pedestal form factors and high-end chassis for enterprise deployments.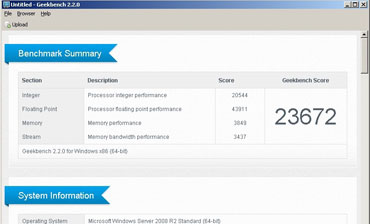 Click image for full-sized view.
The Grizzly Pass motherboard offers 24 DIMM slots capable of accepting memory at speeds up to 1600MHz. Also included is a pair of third-generation PCI x24 super slots, one PCIe 3.0 x8 storage module slot, eight SAS/SATA 3 GB/s ports and two 6 GB/s ports, integrated quad gigabit Ethernet ports and two E5-2600 Sandy Bridge sockets, designed into an energy-efficient, spread core layout.
Other models are designed for specific applications. The boards code-named Jefferson Pass and Washington Pass are half-width boards that are intended for high-performance computing apps that require large amounts of memory or optimized memory throughput. The Canoe Pass, Copper Pass and Iron Pass boards are intended to provide maximum I/O support and expandability.

<< Previous | 1 | 2