Latest Reviews & Technical Information
The CRN Test Center presents Printer Week, an extensive look at the printer market, featuring written and video reviews of today's hottest printers and mobile printing apps.
more
Sleek, stylish and powerful, Samsung's latest Ultrabook is thinner and lighter than the Apple MacBook Air.
more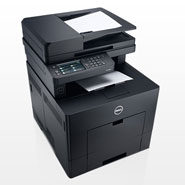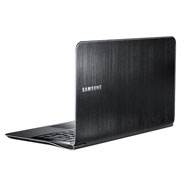 Other Reviews & Technical Information
Review: Netgear ReadyDATA RD5200
Ready for mass storage, Netgear's latest rack storage array delivers solid performance plus an increase of five times the capacity from the prior model.
Review: Samsung SSD Doubles Performance, Again
Samsung's 840 Series solid-state drives blow away the previous generation, doubling throughput while maintaining price.
Review: ViewSonic Smart Display HD Monitor With Android Built-In
ViewSonic's Smart Display is truly that. With a built-in dual-core OMAP 4 computer, it can run Android apps and browse the internet like any tablet.
Review: The Oracle ZFS Storage Appliance
Past and present come together in this high-performance, high-availability storage appliance.
Review: Buffalo TeraStation 7120r
The cost-effective TeraStation 7000 series rack storage is well-suited to the small and medium-sized business.
Review: HP ProLiant DL380p Rack Mount Server
HP's eighth-generation rack mount server performs in speed, service and flexibility.
Intel Server Platform Tops CRN Performance Chart
High-end of Intel's latest line of server boards outperforms most other systems.
REVIEW: Windows 8 Release Preview Has More for Tablets than Desktops
Microsoft's latest Windows 8 beta leans further on handhelds than desktops or laptops.
Performance Boost: The Dell PowerEdge R820
Fast performance and massive scalability highlight the newest addition to Dell's PowerEdge server line.
REVIEW: Intel Ivy Bridge Chip, Motherboard Got Game
Unlocked and overclocked: Intel unleashes Ivy Bridge chip, motherboard for amazingly high-performance desktop computing.
Automated Paper Shredder Increases Security Along with Profits
Swingline auto-feed paper shredder also kicks out the jams
Samsung Galaxy Tab 2 Reaches Out Into Space
Now with SD card slot, infrared emitter sets Samsung next-gen tablets apart.
ViewSonic's ViewPad 10pi Better For Windows Than Android
The Test Center isn't awed by the ViewPad 10i's Android performance but sees great promise for it as a platform for running Windows 7 and perhaps Windows 8.
Review: Run Android Apps On Windows With BlueStacks App Player
With full-screen graphics, BlueStacks App Player runs Android apps on Windows.