Latest Reviews & Technical Information
The CRN Test Center presents Printer Week, an extensive look at the printer market, featuring written and video reviews of today's hottest printers and mobile printing apps.
more
Sleek, stylish and powerful, Samsung's latest Ultrabook is thinner and lighter than the Apple MacBook Air.
more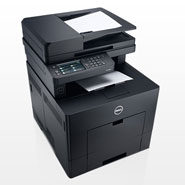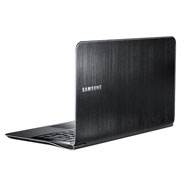 Other Reviews & Technical Information
Review: Fast Scanning With Lexmark's OfficeEdge Pro5500 MFP
Lexmark's latest MFP turns multifunction into many-function.
Dell's Giant Leap into Tiered Storage
Automated migration, data center bridging, now possible thanks to software updates in Dell's EqualLogic PS6100 series.
Review: Dell's XPS 13 Puts The 'Ultra' In Ultrabook
Fast, comfortable and super-responsive, the Dell XPS 13 is the best we've seen in this category.
Chart Topper: Latest Dell PowerEdge A Screamer
Dell Replaces its PowerEdge R710 with a 2U powerhouse, the PowerEdge R720.
Windows 8 Beta: Microsoft Giveth And Taketh Away
Windows 8 making progress, but Microsoft still doesn't get UI quite right.
Review: Azio Mini Thumb Keyboard
Mini thumb keyboard fits in a pocket, but can come in handy.
Tripp Lite's KVM Switch Plugs Internal Security Holes
Convenience and security go hand-in-hand with Tripp Lite's new USB KVM.
Review: New Intel SSD 520 Series The Fastest Yet
Something that can be done right now to nearly double system performance.
Review: Shock-Resistant Tandberg RDX QuikStor USB3
Shock-resistant hard drive cartridge is high-speed alternative to FireWire.
Tired Of PC Fan Noise? New NZXT Cabinet Shuts It All Out
The Switch 810, NZXT's latest full tower case, is full of surprises.
Review: Dell's Updated Entry-Level Workstation
The updated small-footprint workstation packs a performance punch.
An SSD Designed For The Data Center
Samsung's SM825 Data Center Edition SSD is built to endure rewrite rigors of the enterprise.
Review: Blue Jeans' Video In The Cloud
Blue Jeans Networks is blazing a trail toward cross-platform, cloud-based video. But is it worth the price?
Review: Saline's Linux-Based OS For Desktops
SalineOS aims to be a faster, lightweight desktop operating system. But will it quench your thirst or leave you needing a bigger drink?
Genius Keyed In On Android, iPad, iPhone
The compact, portable Bluetooth keyboards for Android, Apple devices keep up with thumb typers.