Latest Reviews & Technical Information
The CRN Test Center presents Printer Week, an extensive look at the printer market, featuring written and video reviews of today's hottest printers and mobile printing apps.
more
Sleek, stylish and powerful, Samsung's latest Ultrabook is thinner and lighter than the Apple MacBook Air.
more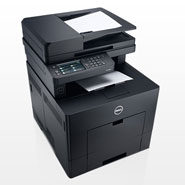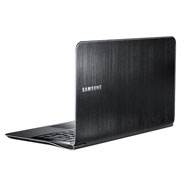 Other Reviews & Technical Information
Review: Kaspersky Internet Security 2012
Kaspersky Internet Security 2012 keeps up with threats, and gets a boost from the cloud in the process.
Add A Monitor In Seconds With StarTech SuperSpeed USB Video Adapter
SuperSpeed USB Video Adapter Requires No Trip Inside PC's Cabinet
Review: Meet 'Lisa,' Linux Mint 12
Linux Mint 12 is clean, straightforward and provides an effective if not elegant PC operating environment.
The Toshiba Thrive 7 is a well-engineered tablet that will enable different uses, in a compelling way, than 10-inch tablets.
KVM Switches: A Security Threat Some Might Leave Open
When security is utmost, don't leave this back door open to intruders.
Review: Portable Monitor Doubles Desktop Real Estate
This monitor is a gift idea for that hard-to-please road warrior on everyone's list.
Samsung Galaxy S2: Pure Power In Black And White
Galaxy S2 is a shining star for AT&T, Sprint, T-Mobile 3G, 4G networks.
Snom One Plus: A low-cost IP PBX that's easy to set up, use and maintain.
IceWeb Unveils 16-Core, High Availability Storage Cluster In Single 3U Box
IceWeb 6500 Cluster is fast and furious, and offers high availability without the high cost.
Review: NZXT's Power Supply, Cooling Unit Make Solid Component Choices
NZXT's 850-Watt PC Power Supply, Two-Fan CPU Cooler make sense for BYO aficionados.
Oracle Database Appliance: Perfect Timing For Sun-Oracle Offspring
The Oracle Database Appliance is tailor-made for channel-based solutions, and provides significant value as a dedicated appliance for data, the CRN Test Center finds.
Review: Latest Samsung SSD Drive A Screamer
The price is right for Samsung 830-series SSD drives; great performance to boot
Review: Major Speed Bump in Android Version 4
Enterprise treasures: VPN client, text-to-speech APIs are among numerous new programming interfaces.
Review: HP TopShot LaserJet Pro M275
The HP TopShot LaserJet Pro M275 sports a novel 3D scanner, but also provides traditional MFP functionality with real value, the CRN Test Center finds.
SmartDraw 2012 - a robust, visualization application for tasks, organization, timelines and more - puts real-time chart-making and collaboration right at your fingertips.