Latest Reviews & Technical Information
The CRN Test Center presents Printer Week, an extensive look at the printer market, featuring written and video reviews of today's hottest printers and mobile printing apps.
more
Sleek, stylish and powerful, Samsung's latest Ultrabook is thinner and lighter than the Apple MacBook Air.
more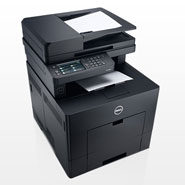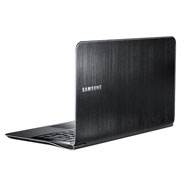 Other Reviews & Technical Information
ViewSonic's V3D245 Monitor Pumps Up 3D Gaming
3D gaming made easy -- the ViewSonic V3D245 includes NVidia 3D Vision.
Review: For Ubuntu, The Road To 200 Million Desktops Starts With 11.10
Ubuntu 11.10 continues on the path to a cleaner look and greater stability, as developers march toward their goal of 200 million users.
Review: Apple's iCloud Shows Glitches, Flaws, Disappointments
iCloud was announced earlier this year with great promise, but after its launch it shows a number of glitches, kludgy synchronization issues and other negatives.
Review: Seagate's Free Agent GoFlex With 4TB
When is enough desktop storage too much? For us, Seagate's 4 TB external GoFlex drive is just enough for the growing onslaught of data and multimedia files being driven to every client device.
Review: Planbox Offers Project Management In The Cloud
Planbox provides a cloud-based project management solution, based on the Agile project management architecture.
Review: To The Cloud And iPhone With The HP OfficeJet Pro 8600 Plus
HP's OfficeJet Pro 8600 Plus is a home run, with stellar new features and real value for small businesses and work groups.
Review: The Lenovo ThinkPad Tablet
The Lenovo ThinkPad Tablet achieves on the Android platform what many enterprises have been seeking, including QA-tested apps and some nice engineering flourishes.
Review: Samsung Shows the Promise of Mobile Device Printing
Samsung's SCX-4729FW provides a glimpse at the convenience of printing from mobile devices, in an MFP that offers stellar printing, copying and scanning - all on a network via WiFi.
PhantomPDF is Foxit Software's PDF creation, editing and management software that aims to take on Adobe. The CRN Test Center takes a look at whether it succeeds.
Review: Why HP EliteBook 8560p Ranks Among The Best
Combine performance with elegant engineering and aggressive pricing, and integrate it into a workhorse of a laptop and you come out with the Elitebook 8560p.
Acer Iconia Tab A500: Capable Alternative To iPad
For the serious Gmail user, Acer's Iconia Tab A500 offers more seamless integration than iPad.
Review: The Motorola ES400 Enterprise Digital Assistant
As mobile computers go, they don't get much more capable than the Motorola ES400.
Review: Radeon HD 6990 Graphics Card Doubles Specs
With twice the processors of the 6970, AMD's Radeon HD 6990 raises the bar on video graphics cards.
NEC's MultiSync PA301W Monitor Shines
Versatile MultiSync monitor is backed up by four-year warranty on all parts including back light
Rockin' Rack Mount Server: Acer's AR380 F1
The price-performance ratio favors the Acer AR380 F1, and flexible options, three-year warranty complete the picture