Latest Reviews & Technical Information
The CRN Test Center presents Printer Week, an extensive look at the printer market, featuring written and video reviews of today's hottest printers and mobile printing apps.
more
Sleek, stylish and powerful, Samsung's latest Ultrabook is thinner and lighter than the Apple MacBook Air.
more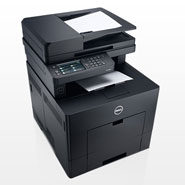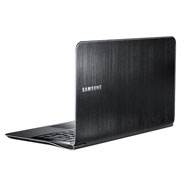 Other Reviews & Technical Information
Review: LibreOffice Cleans Up With Version 3.4.4
The Document Foundation has released the latest update to its productivity suite, LibreOffice, and its advances are happening on a very fast pace.
Review: DuraBook's Rugged Notebook Keeps Damage Protection Out Of Sight
Gammatech's rugged notebook takes a licking and keeps on ticking.
Review: iWork On iCloud, iOS 5 And Mac OS X
Apple's iWork productivity applications work great on Macs, iPhones and iPads -- but getting them to work on those devices in harmony may be another story entirely.
Acer Ultrabook: Much In Common With MacBook Air
The paper-thin laptop delivers fast performance in a sleek, stylish design that's certain to satisfy mobile pros.
Review: HP's New All-in-Ones Its Best PCs Yet
HP's latest All-in-One desktops beg the question: Why would this company even consider separating itself from its PC business?
Review: Dell Precision M6600 Mobile 'Workhorse'
Dell to offer multi-tiered pricing on Precision Mobile Workstation line.
Review: Samsung Universal Wireless Docking Station
Samsung monitor with universal laptop docking is a great fit for businesses, waiting rooms, boardrooms, libraries, and schools.
ViewSonic's V3D245 Monitor Pumps Up 3D Gaming
3D gaming made easy -- the ViewSonic V3D245 includes NVidia 3D Vision.
Review: For Ubuntu, The Road To 200 Million Desktops Starts With 11.10
Ubuntu 11.10 continues on the path to a cleaner look and greater stability, as developers march toward their goal of 200 million users.
Review: Apple's iCloud Shows Glitches, Flaws, Disappointments
iCloud was announced earlier this year with great promise, but after its launch it shows a number of glitches, kludgy synchronization issues and other negatives.
Review: Seagate's Free Agent GoFlex With 4TB
When is enough desktop storage too much? For us, Seagate's 4 TB external GoFlex drive is just enough for the growing onslaught of data and multimedia files being driven to every client device.
Review: Planbox Offers Project Management In The Cloud
Planbox provides a cloud-based project management solution, based on the Agile project management architecture.
Review: To The Cloud And iPhone With The HP OfficeJet Pro 8600 Plus
HP's OfficeJet Pro 8600 Plus is a home run, with stellar new features and real value for small businesses and work groups.
Review: The Lenovo ThinkPad Tablet
The Lenovo ThinkPad Tablet achieves on the Android platform what many enterprises have been seeking, including QA-tested apps and some nice engineering flourishes.
Review: Samsung Shows the Promise of Mobile Device Printing
Samsung's SCX-4729FW provides a glimpse at the convenience of printing from mobile devices, in an MFP that offers stellar printing, copying and scanning - all on a network via WiFi.