Latest Reviews & Technical Information
The CRN Test Center presents Printer Week, an extensive look at the printer market, featuring written and video reviews of today's hottest printers and mobile printing apps.
more
Sleek, stylish and powerful, Samsung's latest Ultrabook is thinner and lighter than the Apple MacBook Air.
more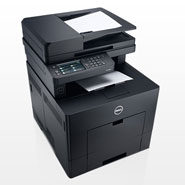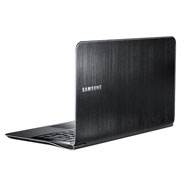 Other Reviews & Technical Information
PhantomPDF is Foxit Software's PDF creation, editing and management software that aims to take on Adobe. The CRN Test Center takes a look at whether it succeeds.
Review: Why HP EliteBook 8560p Ranks Among The Best
Combine performance with elegant engineering and aggressive pricing, and integrate it into a workhorse of a laptop and you come out with the Elitebook 8560p.
Acer Iconia Tab A500: Capable Alternative To iPad
For the serious Gmail user, Acer's Iconia Tab A500 offers more seamless integration than iPad.
Review: The Motorola ES400 Enterprise Digital Assistant
As mobile computers go, they don't get much more capable than the Motorola ES400.
Review: Radeon HD 6990 Graphics Card Doubles Specs
With twice the processors of the 6970, AMD's Radeon HD 6990 raises the bar on video graphics cards.
NEC's MultiSync PA301W Monitor Shines
Versatile MultiSync monitor is backed up by four-year warranty on all parts including back light
Rockin' Rack Mount Server: Acer's AR380 F1
The price-performance ratio favors the Acer AR380 F1, and flexible options, three-year warranty complete the picture
GammaTech's DuraBook: Priced To Move
The value-priced rugged notebook performs well while taking a beating.
HP's Z210 Workstation: Small Form Factor PC Delivers Big Performance
The small footprint of the PC packs a powerful performance punch
Fast Samsung SSD Drive Outperforms On Price
Right-priced SSD drives set Samsung apart; low power consumption, solid performance don't hurt.
The CRN Test Center takes a look at the Toshiba Tecra R850, which is a high-performing, no-compromise notebook built with Intel's Core i7 processor.
Shock-Proof Hard Drives From ioSafe Live Up To Claims
Drives take a licking and keep on ticking: Economical ioSafe shock proof drives perform well
Notebook Face-Off: Dell Latitude E6520 Vs. Dell Latitude E6320
These nearly identical machines share more than the high performance of Sandybridge processors
As Virtualization Server, Lenovo's RD240 Fits The Bill
For its solid performance, expandability and ease of service, the Lenovo ThinkServer RD240 is an excellent choice for the small office
Review: Latest Cisco 300 Series Switch Aimed At Non-Techies
A versatile, managed switch from Cisco offers enterprise features at a small-business price.