Latest Reviews & Technical Information
The CRN Test Center presents Printer Week, an extensive look at the printer market, featuring written and video reviews of today's hottest printers and mobile printing apps.
more
Sleek, stylish and powerful, Samsung's latest Ultrabook is thinner and lighter than the Apple MacBook Air.
more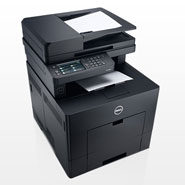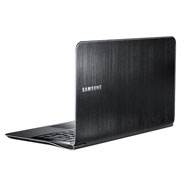 Other Reviews & Technical Information
Review: Epson's PowerLite 1775W Projector
Epson's PowerLite 1775W projector sets out to combine mobility with top-notch functionality. The CRN Test Center takes a look.
Netgear's WMS5316 Tackles Wireless Management
A real time saver, Netgear WMS5316 wireless management appliance is a solid value.
Tripp Lite UPS For Mac OS X, Windows Nearly Doubles Rated Uptime
UPS includes three-year warranty, insures equipment against loss up to $150,000.
Samsung Delivers Universal Docking Station
Samsung's universal laptop docking for any windows notebook; MacBook support on tap for fall
If Sound Matters For Your Portable iPod Speaker, Try FoxL
Versatile Bluetooth mobile speaker system doubles as speakerphone, delivers loud, rich sound
Review: The Lenovo ThinkPad W520
The Lenovo ThinkPad W520 came to the CRN Test Center lab as the highest-performing notebook we've ever reviewed.
Dell PowerEdge R415 Rack Server: Good Things In A Small Package
The flexible rack server from Dell represents a solid value for the small business.
Review: LG's Small Business NAS A Winner
The LG N4B2 network-attached storage device is a great option for low-cost, but flexible file storage, backup and recovery.
Celestix Boole Server Appliance: An Easy Implementation
Ready-to-install file protection appliance delivers secure server, easy administration
Review: SmartDraw VP Best In Breed
With SmartDraw VP, it's possible to quickly and neatly sketch out everything from organizational charts to crime scenes, and the CRN Test Center takes a look.
Zyxel Mobile Router Provides Unterruptible Internet Access
Built-in Battery Keeps 3G Router, Access Point Connected On the Go
Accordance ARAID 3500 Speeds RAID Conversion
Two drive hot-swap enclosure offers automatic RAID 1 configuration, replication, low cost
AZiO's Mini Wireless Keyboard: From Meeting To Media Room
The compact wireless keyboard fills valuable home theater, meeting room, and playpen niches.
Review: Visioneer's Revolutionary Mobile Scanner
The Visioneer Mobility scanner can scan documents and photographs directly onto an SD card, a thumb drive or a smart phone - completely bypassing a PC in the process.
Review: HP Expands AiOs To SMB, SOHO
The HP 100B All-in-One PC takes on cost and complexity for smaller businesses, the CRN Test Center finds.