Latest Reviews & Technical Information
The CRN Test Center presents Printer Week, an extensive look at the printer market, featuring written and video reviews of today's hottest printers and mobile printing apps.
more
Sleek, stylish and powerful, Samsung's latest Ultrabook is thinner and lighter than the Apple MacBook Air.
more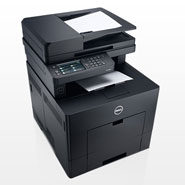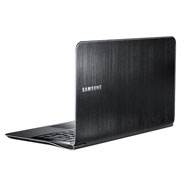 Other Reviews & Technical Information
Review: Lexmark's C792de Color Laser Printer
Lexmark's C792de offers top-notch performance at an attractive price point. The CRN Test Center takes a look.
Elo TouchSystems's MultiTouch Monitors Provide Rugged Platform
Touch-input solution providers can look to Tyco for capable, sturdy displays.
Setup Easy, Performance Solid with Netgear WiFi N Access Point
Low cost, lifetime warranty round out feature set of dual radio 802.11n access point
Review: ViewSonic's ViewPad 7 and ViewPad 10
ViewSonic ships two mobile tablets, one with Android and one with Android and Windows 7 Professional. The CRN Test Center takes a look at each.
Review: HP's New Access Points Ramp Up Data Delivery
The high-performing MSM series access points offer resellers a channel-friendly option that's easy to manage.
Performance Of Dell's PowerEdge C6145 Rack Server Off The Charts
Dell's dual-node 2U server proves itself a worthy contender for rack space.
SAS Switch: Boost For Direct-Attached Storage; Bane Of iSCSI SAN
The SAS switch might not spell the end of the iSCSI SAN, but it's sure to revive direct-attached storage
Review: WDC's 2-TB My Book Studio LX
Western Digital provides 2 TB of desktop storage with its My Book Studio LX. The CRN Test Center takes a look to see how it holds up.
Review: WDC's 2 TB My Book Studio LX
The CRN Test Center reviews Western Digital's 2 TB My Book Studio LX, on both Mac OS X and Windows 7.
Quick Sale for iPad, an app that provides quick deployment of invoicing and inventory technology, illustrates how IT segments once that province of high-end tech companies are now springing up for low cost or free on mobile platforms.
Lifeboat Offers Zinstall Tool To Help Users Migrate From XP to Windows 7
The distribution deal gives Windows 7 upgrades a Lifeboat.
Acrobat X Pro For Mac: What Digital Documents Should Be
Adobe Acrobat X Pro for Mac delivers new efficiency, a new cloud function and new collaboration tools in software that offers significant value.
Review: Seagate's 3TB GoFlex Desk
Seagate's Free Agent GoFlex Desk provides 3 TB of desktop storage, along with a backup and recover solution that the CRN Test Center evaluates and reviews.
CloudShare Platform Includes Free VMware Server
The low-cost plan offers reseller value-add opportunities galore.
Kensington Wall Pack Duo Increases Profits, Unclutters Outlets
Kensington's Wall Pack Duo Charger boosts the bottom line for phone sales with a device that every phone user needs.