Latest Reviews & Technical Information
The CRN Test Center presents Printer Week, an extensive look at the printer market, featuring written and video reviews of today's hottest printers and mobile printing apps.
more
Sleek, stylish and powerful, Samsung's latest Ultrabook is thinner and lighter than the Apple MacBook Air.
more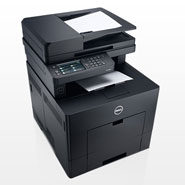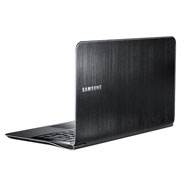 Other Reviews & Technical Information
Sun Targets Newbie Developers With Java Studio Creator Toolset
Sun Targets Newbie Developers With Java Studio Creator Toolset
Imperva's Dynamic Profiling Firewall Secures Networks
Imperva's Dynamic Profiling Firewall Secures Networks
Keeping Complex Computer Networks Up And Running
CyberGauge 6.0 and the Heroix eQ Management Suite help solution providers and customers manage complex network resources effectively.
For home integrators, selling white-box multimedia PCs can be a gamble. CRN engineers reviewed PCs from the ZT Group, Niveus Media, Interact-TV and CML/Enlight, and were thoroughoutly unimpressed.
TalkSwitch PBX Brings VoIP to SMBs
Voice-over-IP (VoIP) technology adoption is accelerating rapidly, fueled in part by lower operating costs and robust feature sets.
Unify Has Designs On Building Web Apps
Unify's NXJ 10.5 is one of the most comprehensive Rapid Application Development suite in the business process management (BPM) space.
The ISYS:web 6.0 search engine connects to any Web server environment and provides a world-class search engine to any business intranet, corporate Web site, portal or content management system.
Second-Generation Color Laser Printers Make Their Mark
CRN Test Center engineers review two second-generation color laser printers from Samsung and Minolta.
Policy Patrol E-Mail Suite Casts A Wide Net
Red Earth's Policy Patrol 3.0 eases filtering and management of e-mail for Exchange and Lotus platforms.
RAID Technology Priced For Mainstream
RAID technology is affordable enough for desktop and server use.
QRadar 3.0 Enhances Threat Detection
Enhancements to Q1Labs' premier anomaly detection product, QRadar, ease administration and monitoring tasks and strengthens defenses against security threats such as worms, trojans and denial-of-service attacks.
Soyo's BayOne Extreme 8-in-1 Flash Media Reader/Writer expands a PC's functionality quickly and easily.
C++ Web Services Servers Are Up To The Task
C++ Web services servers are as interoperable as Java- and C#-based services, and are faster and much more easily integrated with third-party software.
NetSupport DNA 1.01 Reveals The Facts
Desktop management suites can save businesses money on hardware, software, help-desk tasks and product rollouts.
New UPSes Pack Space-Saving Power
CRN Test Center engineers evaluate two UPS units that pack more power into less space.