Latest Reviews & Technical Information
The CRN Test Center presents Printer Week, an extensive look at the printer market, featuring written and video reviews of today's hottest printers and mobile printing apps.
more
Sleek, stylish and powerful, Samsung's latest Ultrabook is thinner and lighter than the Apple MacBook Air.
more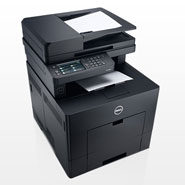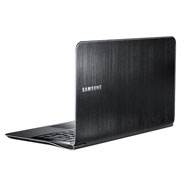 Other Reviews & Technical Information
Policy Patrol E-Mail Suite Casts A Wide Net
Red Earth's Policy Patrol 3.0 eases filtering and management of e-mail for Exchange and Lotus platforms.
TalkSwitch PBX Brings VoIP to SMBs
Voice-over-IP (VoIP) technology adoption is accelerating rapidly, fueled in part by lower operating costs and robust feature sets.
C++ Web Services Servers Are Up To The Task
C++ Web services servers are as interoperable as Java- and C#-based services, and are faster and much more easily integrated with third-party software.
NetSupport DNA 1.01 Reveals The Facts
Desktop management suites can save businesses money on hardware, software, help-desk tasks and product rollouts.
New UPSes Pack Space-Saving Power
CRN Test Center engineers evaluate two UPS units that pack more power into less space.
BayOne Extreme Removable Flash Media Reader/Writer
Soyo's BayOne Extreme Enhances PC Functionality
QRadar 3.0 Enhances Threat Detection
Enhancements to Q1Labs' premier anomaly detection product, QRadar, ease administration and monitoring tasks and strengthens defenses against security threats such as worms, trojans and denial-of-service attacks.
Soyo's BayOne Extreme 8-in-1 Flash Media Reader/Writer expands a PC's functionality quickly and easily.
Matrox Parhelia 128MB Graphics Card
Matrox Parhelia delivers incredible graphics power.
Immune System Protects Networks
Sana Security designed its Primary Response 2.2 solution to imitate the human immune system.
Making The Switch To Gigabit On The Desktop
Gigabit Ethernet has finally arrived for the desktop, and solution providers can leverage these high-speed connections to their advantage.
AOpen's Tiny Tower Chassis Boasts Power
AOpen's Tiny Tower is perfect for businesses with limited space.
Breece Hill's iStoRA 4000 Makes Backup A Breeze
Small to midsized businesses have vastly different backup and storage needs than enterprise-class organizations since the amount of data is usually smaller. Smaller companies usually don't have the same level of on-site technical expertise either. But regardless of a company's size--and however much or little data there is--data remains equally important to business-critical functions.
Imprivata Quells Management Burdens
Single Sign On (SSO) solutions offer a panacea for knowledge workers navigating the maze of logon names and passwords, but IT departments still carry much of the burden of managing the SSO solution. The integration and management challenges range from maintaining user accounts to scripting custom sign-on processes for various network applications.
How To: Crafting A Media Center PC
The Digital Connect Lab gives some tips on how to build a Media Center computer that stands out from the crowd of offerings marketed by major PC vendors.