Latest Reviews & Technical Information
The CRN Test Center presents Printer Week, an extensive look at the printer market, featuring written and video reviews of today's hottest printers and mobile printing apps.
more
Sleek, stylish and powerful, Samsung's latest Ultrabook is thinner and lighter than the Apple MacBook Air.
more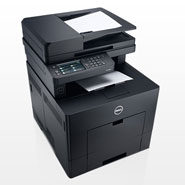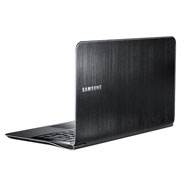 Other Reviews & Technical Information
BayOne Extreme Removable Flash Media Reader/Writer
Soyo's BayOne Extreme Enhances PC Functionality
Matrox Parhelia 128MB Graphics Card
Matrox Parhelia delivers incredible graphics power.
Immune System Protects Networks
Sana Security designed its Primary Response 2.2 solution to imitate the human immune system.
Making The Switch To Gigabit On The Desktop
Gigabit Ethernet has finally arrived for the desktop, and solution providers can leverage these high-speed connections to their advantage.
AOpen's Tiny Tower Chassis Boasts Power
AOpen's Tiny Tower is perfect for businesses with limited space.
Breece Hill's iStoRA 4000 Makes Backup A Breeze
Small to midsized businesses have vastly different backup and storage needs than enterprise-class organizations since the amount of data is usually smaller. Smaller companies usually don't have the same level of on-site technical expertise either. But regardless of a company's size--and however much or little data there is--data remains equally important to business-critical functions.
Imprivata Quells Management Burdens
Single Sign On (SSO) solutions offer a panacea for knowledge workers navigating the maze of logon names and passwords, but IT departments still carry much of the burden of managing the SSO solution. The integration and management challenges range from maintaining user accounts to scripting custom sign-on processes for various network applications.
How To: Crafting A Media Center PC
The Digital Connect Lab gives some tips on how to build a Media Center computer that stands out from the crowd of offerings marketed by major PC vendors.
HP Compaq Business Notebook nx5000
HP Compaq's nx5000 Linux Notebook
Microsoft Access: Better Than Ever
Microsoft Access has always played an important role in developing data-centric applications for the Windows platform. Access 2003 is truly a leap forward from the previous two versions and has morphed into a Web-accessible multiuser database.
Once touted only for executives on the go, the demographic of PDAs has expanded. Students, executives, and sales personnel are all using Pocket PCs today. The diversity within the market bodes well for solution providers looking to sell the devices individually or as large company rollouts.
Wacom's Cintiq 18SX Display Enhances Creativity and Productivity
HP DC7100 Provides Cutting-Edge Technology In A Desktop Design
In late June, Hewlett-Packard launched a new line of business PCs, including the dc7100 HP Business Desktop . The dc7100 is based on Intel's recently released 915G chipset, which includes PCI Express X16 graphics and a DDR2 memory controller. The 915 chipset, however, retains support for DDR1 memory, which is used in the dc7100. The new PC comes in three tool-less access designs for easy upgrades or service. CRN Test Center engineers reviewed a small form-factor model of the PC, but the dc7100 is also available in an ultraslim desktop model and a convertible minitower design.
Documentum Eases Collaboration For Project Teams
Employee collaboration can often be challenging, especially if members of a project development team are located in different rooms, offices, branches or countries. Documentum's eRoom.net 7 is a collaboration suite that simplifies the process by bringing together team members, no matter how far apart they are.
Oki Data Service Manages Network Printing Assets
As managed services become more popular, organizations can now choose to have a third party manage their hardware, software, databases, backup operations and any number of other business functions. Oki Data recently got into the game with its Managed Services for printers"or, more specifically, any machine with a paper output. The service is available for all printers manufactured by major vendors, and can be resold through the channel.