Latest Reviews & Technical Information
The CRN Test Center presents Printer Week, an extensive look at the printer market, featuring written and video reviews of today's hottest printers and mobile printing apps.
more
Sleek, stylish and powerful, Samsung's latest Ultrabook is thinner and lighter than the Apple MacBook Air.
more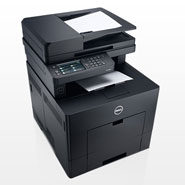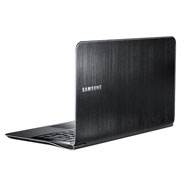 Other Reviews & Technical Information
HP Compaq Business Notebook nx5000
HP Compaq's nx5000 Linux Notebook
Microsoft Access: Better Than Ever
Microsoft Access has always played an important role in developing data-centric applications for the Windows platform. Access 2003 is truly a leap forward from the previous two versions and has morphed into a Web-accessible multiuser database.
Once touted only for executives on the go, the demographic of PDAs has expanded. Students, executives, and sales personnel are all using Pocket PCs today. The diversity within the market bodes well for solution providers looking to sell the devices individually or as large company rollouts.
Wacom's Cintiq 18SX Display Enhances Creativity and Productivity
HP DC7100 Provides Cutting-Edge Technology In A Desktop Design
In late June, Hewlett-Packard launched a new line of business PCs, including the dc7100 HP Business Desktop . The dc7100 is based on Intel's recently released 915G chipset, which includes PCI Express X16 graphics and a DDR2 memory controller. The 915 chipset, however, retains support for DDR1 memory, which is used in the dc7100. The new PC comes in three tool-less access designs for easy upgrades or service. CRN Test Center engineers reviewed a small form-factor model of the PC, but the dc7100 is also available in an ultraslim desktop model and a convertible minitower design.
Documentum Eases Collaboration For Project Teams
Employee collaboration can often be challenging, especially if members of a project development team are located in different rooms, offices, branches or countries. Documentum's eRoom.net 7 is a collaboration suite that simplifies the process by bringing together team members, no matter how far apart they are.
Oki Data Service Manages Network Printing Assets
As managed services become more popular, organizations can now choose to have a third party manage their hardware, software, databases, backup operations and any number of other business functions. Oki Data recently got into the game with its Managed Services for printers"or, more specifically, any machine with a paper output. The service is available for all printers manufactured by major vendors, and can be resold through the channel.
Symantec 7100 Provides Robust Protection For Networks Of Any Size
Security is big business, especially considering the sophisticated blended attacks that are now commonplace. Solution providers use various appliances and software products to help combat those attacks and intrusions, but managing those multiple solutions is an expensive burden. What's more, many of the security solutions on the market don't address unknown or zero day threats. Zero day threats are becoming more prevalent, often taking the form of worms and leveraged security vulnerabilities.
Planar, Sony, ViewSonic Flat Panels On Display
With hardware prices dropping, vendors must find new ways to add value to their products to remain competitive. Display vendors in particular are feeling the crunch, and many are finding innovative ways to stand out amid their competition. Numerous vendors are designing products for specific vertical markets, and solution providers selling to these markets will certainly benefit.
IBM Delivers Enterprise-Level Applications To Mobile Devices
IBM's WebSphere is an important tool for developing enterprise-level applications and architectures. Deploying application functionality to mobile or sometimes-mobile devices such as PDAs, laptops and smartphones is a necessity now that many workers use these devices to stay connected. IBM's Workplace Client Technology, Micro Edition (WCTME) is a comprehensive platform used to develop and deploy enterprise-level applications to a variety of mobile client devices.
FatPipe's New Warp Line Welds Internet And Local Networks
As more users leverage rich, Web-based content, enterprise networks quickly push the limits of their bandwidth. What's more, many enterprises are turning to noncentralized networking technologies to improve disaster recovery and to provide branch-office support. These issues translate to bandwidth bottlenecks, which can hinder the performance and decrease the effectiveness of geographically dispersed networks.
OrderPad 2.0 Processes Sales Reps' Soup-To-Nuts POS Data
Mobile salespeople face a wide variety of headaches, such as difficulty processing orders and accessing up-to-date product and pricing data from company networks while in the field. New York-based ColeConnect aims to solve those problems with its OrderPad 2.0, which allows salespeople to manage every stage of the sales process directly from a Tablet PC.
Glorio Makes Off-Site Backup Easy
CipherTrust's IronMail 305 Solution Stands At The Ready To Battle Spam, Provide E-Mail Security
Solution providers looking for a device that can combat spam, provide e-mail security and allow for granular customization within a company's infrastructure need look no further than CipherTrust's IronMail 305 security solution. The appliance is an e-mail security gateway with strong antivirus filters and security policy features that can protect even large e-mail systems, and it gives administrators control over all details of the gateway.
RC Eval Of Win XP SP2 Goes Blue Screen
Aside from potential application compatibility issues, the real surprise with Microsoft Windows XP SP2 is all the mayhem that can occur when it is downloaded onto a system.