Latest Reviews & Technical Information
The CRN Test Center presents Printer Week, an extensive look at the printer market, featuring written and video reviews of today's hottest printers and mobile printing apps.
more
Sleek, stylish and powerful, Samsung's latest Ultrabook is thinner and lighter than the Apple MacBook Air.
more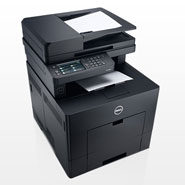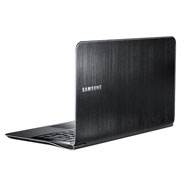 Other Reviews & Technical Information
HP's Business AiO: Does it Hold Up?
With massive, and fast, changes in technology and usage models, PCs need flexibility to provide an acceptable life span. The CRN Test Center looks at the HP Compaq 6000 Pro AiO to see if it measures up.
Review: HyperOffice a Great Solution for Cloud-based Collaboration
The HyperOffice solution for cloud-based collaboration gets high marks for delivering value and ease of use without adding cost or complexity,.
Test Center Review: Samsung's Nexus S -- A Major Leap Forward
The pure-Android platform amounts to a clean slate for solution providers.
Fujitsu Still Has The Touch With LifeBooks
Three-pound tablet offers solution providers a highly capable input device.
Dell Precision T1500: Good Thing In A Small Package
Whitebox builders might do well to consider a powerful alternative that's almost as customizable as their own.
Review: EMC's Storage Arrays Do The Heavy Lifting
With the VNXe series, EMC now targets small businesses and department-level customers.
VMware Integration Makes Eaton UPS Stand Out
Eaton taps vMotion to keep systems out of danger.
Review: Spiceworks 5.0 Gets Thumbs Up
Spiceworks 5.0 provides new functionality that could provide better control and opportunity for managed service providers and solution providers.
Vaccine USB Offers Inoculation Automation
A new tool coming this month from Hagiwara Sys-Comcan simplify virus admin on Industrial PCs.
Thumbs Up For Logitech's Desktop C910 HD Cam
With a potential explosion in the use of client-side video conferencing and video chat services and applications, Logitech's Webcam C910 is positioned to take big advantage of that growth.
NEC Bets On LCDs For Commercial Use
NEC's V421, the middle unit in NEC's V-series of value-priced monitors and digital signs, is a solid choice for environments that close up at night.
D-Link Updates Boxee Box, Makes Web-To-TV Easier
New user interface features and a shored-up relationship with high-definition content provider VUDU make D-Link's Boxee Box a strong option for the home media experience.
Azio Wireless Keyboard: Is It A Mouse-Killer?
Is the mouse an endangered species, at least on the desktop? The CRN Test Center looks at an Azio wireless keyboard, which includes a trackpad.
The device uses an existing network to extend high resolution video and USB devices.
Intel's 'Sandy Bridge' To The Video Age
With latest processors, Intel fires shots across AMD's bow on price, performance.