Latest Reviews & Technical Information
The CRN Test Center presents Printer Week, an extensive look at the printer market, featuring written and video reviews of today's hottest printers and mobile printing apps.
more
Sleek, stylish and powerful, Samsung's latest Ultrabook is thinner and lighter than the Apple MacBook Air.
more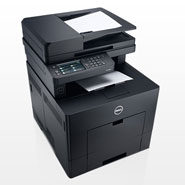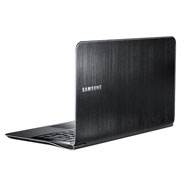 Other Reviews & Technical Information
The HP EliteBook 8540w is the highest-performing notebook evaluated to date in the CRN Test Center lab, and also sports an attractive price point for a system in this class.
MSI Targets Consumers With AE2220 All-in-One Desktop Computer
Options with the Wind Top AE2220 include high-definition TV tuner on touch-sensitive utility PC.
Review: Samsung's Fascinate Android Smart Phone
When it comes to smart phones, Samsung's Fascinate provides a sleek look, strong engineering, nice battery life and a competitive Android-based device.
Test Center Review: ThinkFree's Cloud-based Productivity Suite
The cloud computing-based ThinkFree online productivity software suite has been around for longer than some of its competitors, but the CRN Test Center looks at how it stacks up in the new IT landscape.
Panasonic All-in-One Printer Takes Multifunction To New Level
Panasonic adds cordless telephony to multifunction printer for SOHO market.
GoFlex Pro for Mac Shows its Muscle
Some voiced concern when Apple said its latest MacBook Air would only sport 64 GB of on-board storage. Seagate is making sure that's not a problem.
Test Center Review: ViewSonic's PJD7383i Projector
The ViewSonic PJD7383i projector combines nice performance with interactive features to make a compelling solution.
HP's Business AiO: Does it Hold Up?
With massive, and fast, changes in technology and usage models, PCs need flexibility to provide an acceptable life span. The CRN Test Center looks at the HP Compaq 6000 Pro AiO to see if it measures up.
Review: HyperOffice a Great Solution for Cloud-based Collaboration
The HyperOffice solution for cloud-based collaboration gets high marks for delivering value and ease of use without adding cost or complexity,.
Test Center Review: Samsung's Nexus S -- A Major Leap Forward
The pure-Android platform amounts to a clean slate for solution providers.
Fujitsu Still Has The Touch With LifeBooks
Three-pound tablet offers solution providers a highly capable input device.
Dell Precision T1500: Good Thing In A Small Package
Whitebox builders might do well to consider a powerful alternative that's almost as customizable as their own.
Review: EMC's Storage Arrays Do The Heavy Lifting
With the VNXe series, EMC now targets small businesses and department-level customers.
VMware Integration Makes Eaton UPS Stand Out
Eaton taps vMotion to keep systems out of danger.
Review: Spiceworks 5.0 Gets Thumbs Up
Spiceworks 5.0 provides new functionality that could provide better control and opportunity for managed service providers and solution providers.