Latest Reviews & Technical Information
The CRN Test Center presents Printer Week, an extensive look at the printer market, featuring written and video reviews of today's hottest printers and mobile printing apps.
more
Sleek, stylish and powerful, Samsung's latest Ultrabook is thinner and lighter than the Apple MacBook Air.
more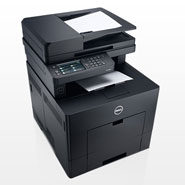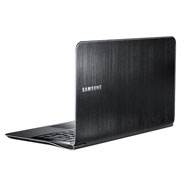 Other Reviews & Technical Information
Windows XP Service Pack 2: Install With Care
In a review of release candidate two of Microsoft Windows XP Service Pack 2, CRN Test Center engineers found that the real suprise isn't potential compatibility issues, but the mayhem that can occur when SP2 is downloaded onto a system.
Melange Of Feature-Rich Printers Fit any Solution
With dropping prices, solution providers can often sell multiple printers to customers that, in the past, might only have bought a single unit. Test Center engineers reviewed three multifunction printers from Hewlett-Packard, Xerox and IBM, and an HP color laser printer.
MKS Makes Unix Migration An Easy Task
With the introduction of PC-based operating systems in the mid-1980s, Unix developers needed a way to port Unix utilities and emulated shells into DOS, and later, Microsoft Windows environments. The MKS Toolkit was developed to handle that task, and the utility has been invaluable ever since, giving developers the ability to run powerful Unix tools in any native Windows environment.
Microsoft Scaling Down Visual Studio, SQL Server Offerings For The Student, Enthusiast Crowds
Microsoft is working on scaled-down versions of Visual Studio 2005 languages and SQL Server 2005 offerings for enthusiasts, hobbyists and students.
ChoiceMail Eases AntiSpam Software Use While Effectively Fighting Off Unwanted E-mail Traffic
The objective of any antispam utility is to stop the onslaught of unwanted e-mail traffic. However, many solutions require such high maintenance that more time and energy is put into managing the utility than using it to fight spam.
Intel Motherboards Meet Latest Chipsets
Intel's latest motherboard overhaul is based on the new 925x and 915x series chipsets. The new chipset designs incorporate PCI-Express, DDR2RAM and Matrix RAID technology, in an attempt to gain competitive ground on AMD and its line of 64 FX CPUs.
IOMega is a well-known name in removable storage, and the company extends that expertise to DVD/CDR media with the Super DVD Writer. The device is an external, USB 2.0-based multi-format optical drive.
More Channel Profits From Telco's wIPphone
Less than five years ago, solution providers would have been hard-pressed to make a profit selling telephony products. However, the emergence of VoIP technology is offering solution providers newfound opportunities for technology assessments, hardware and software sales, installation, support, training and add-on services. These opportunities extend to businesses of all sizes, from SOHOs and SMBs to larger enterprises
Clear Call Enhances Conference Call Clarity And Normalizes Volume
In an attempt to protect valuable corporate data, many businesses have incorporated complex security schemes that are difficult for end users to navigate. Having to remember multiple cryptic passwords and follow repetitive logon authentication schemes for each application often causes end users to circumvent best practices using a variety of methods. End users often write down passwords and leave them in conspicuous places, frequently harass help-desk personnel to tell them their passwords or reset them, or use simplistic, hack-prone logon names and passwords. The more complex the login process, the more likely end users will violate best practices and create security problems for their employers.
Asus Server: Customization A Snap
Entry-level servers are becoming more and more common, as they now cost less than basic desktop systems from not too long ago. Although some solution providers prefer selling complete servers that provide out-of-the-box functionality and performance, many companies want more control over what goes into the servers they sell and opt to build their own. Solution providers can increase profits by installing low-cost drives, processors, memory and other peripherals into a bare-bones server, and then selling the server and components at a higher price, customized to the user's preferences.
Businesses that need to design, create and maintain database applications are faced with an onslaught of unstructured data formats and complex data relationships. Data architects, developers and administrators need an easy way to understand the state of an enterprise's data, and a model-driven solution is often the answer.
DTI Data, Stellar Excel In Data Recovery
Being able to recover lost data is crucial for businesses of any size. The average end user may believe that data recovery is easy and uncomplicated, but in reality it's time-consuming and very difficult to achieve. If not performed precisely and in a timely fashion, the results could make a bad situation even worse.
The explosion of multimedia applications, video and digital convergence is demanding more and more bandwidth from network infrastructures. Incorporating Gigabit Ethernet into a network of desktop PCs is a proven solution to bandwidth problems, but it is so costly that most small companies cannot afford it.
BenQ offers affordable, fast DVD backup solution.