Latest Reviews & Technical Information
The CRN Test Center presents Printer Week, an extensive look at the printer market, featuring written and video reviews of today's hottest printers and mobile printing apps.
more
Sleek, stylish and powerful, Samsung's latest Ultrabook is thinner and lighter than the Apple MacBook Air.
more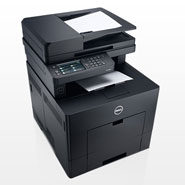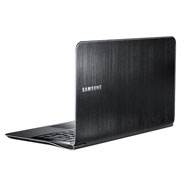 Other Reviews & Technical Information
BizTalk Server 2004 Is Well-Architected For The Enterprise
When Microsoft announced it would launch BizTalk Server 2004, the company promised to add more development capabilities and enhanced management tools to its business process management server. CRN Test Center engineers reviewed the latest BizTalk upgrade and found numerous advantages over its predecessor, BizTalk Server 2002.
IronPort Solution Protects Larger E-mail Loads
E-mail remains one of the largest vulnerabilities of any enterprise network, with viruses, worms, spam and other threats constantly filling e-mail inboxes. There are nearly as many technologies to combat these problems as there are ways for virus writers to get around them, but IronPort Systems' e-mail security appliances may be the answer.
The CRN Test Center Ultimate PC
est center has built an "Ultimate PC" from the best components flowing through the channel. For the first time, this year's system included 7.1 surround sound, a 64-bit processor, a 250-Gigabyte serial ATA drive, a Bluetooth keyboard/mouse combo, a floppy drive with a built-in memory reader and a case with a temperature readout.
Quantum's New SDLT 600 Drive Offers Excellent Backup Protection
While the jury is still out on the viability of tape backup, the technology continues to evolve. The simple fact is that tape backup is flexible, durable and portable and offers a significant savings in cost per Gigabyte.
Tape has a reputation of being a reliable, portable and flexible method of backing up data. However, because it is difficult to recover data from tape backups, in addition to other weaknesses, the technology is gradually becoming the black sheep of the storage and backup industry.
Protect Web Services with the Teros 200
The Teros 100 is one of the most effective security appliances on the market and was chosen as the CRN Test Center's 2003 Product of the Year. Teros' newest unit, the 200, incorporates a dual-CPU design to double throughput and protect twice as many Web servers as the Teros 100. The Teros 200 uses transparent failover technology to prevent single points of failure and offers dual power supplies and two hard drives for redundancy. Teros' technology also now defends against most application-layer vulnerabilities, especially those related to Web services, through application learning and attack defenses.
Wireless-G Broadband Gateway GWA502
IOGEAR's Wireless-G Broadband Router offers twice the signal range of other access points.
homepage blurb
Kanguru Solutions' Media X-change 2.0 device makes it easy to back up and secure flash memory content.
New Sun Desktop System Is Serious About Java
For customers looking for a Java-based deployment and development environment, Sun's recently announced Java Desktop System 2.0 offers a strong option.
Polywell FX-53 PC Packs Quite A Punch
PCs have come a long way from the traditional beige tower. Many now include novelty add-ons for chic looks and are built for high performance to handle demanding projects. There is also an increasing call for systems built for digital rendering and high-end graphics projects, and many of these systems are being powered by Advanced Micro Devices' 64-bit architecture.
Kanguru's Media X-Change 2.0 makes it easy to backup and secure flash memory content.
Managed Services Run The Gamut From IT Management To HR
Companies with numerous IT resources or distributed physical assets often have difficulty monitoring their status, but Procuro tries to ease the process with its Personal Information Management Monitor. PIMM is a plug-in that shows the status of all managed services through an interface that looks and feels like an Instant Messenger window. For example, a PIMM installation configured for IT personnel might list the status of servers, networks, SANs and software in a "buddy list" fashion.
Lancope Monitors Ethernet Traffic
As sophisticated intrusions become more subtle, many administrators are finding that security models built around traditional solutions are increasingly inadequate to protect networks.
Electric Cloud: New Era For Executives
Most developers building executables today use a flavor of the original Unix Make program that was created in the 1970s. Over the years, the program has been refined by developers looking to optimize the make process, reduce build errors and increase the speed with which executables are completed.