Latest Reviews & Technical Information
The CRN Test Center presents Printer Week, an extensive look at the printer market, featuring written and video reviews of today's hottest printers and mobile printing apps.
more
Sleek, stylish and powerful, Samsung's latest Ultrabook is thinner and lighter than the Apple MacBook Air.
more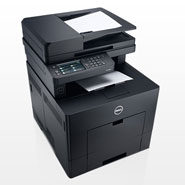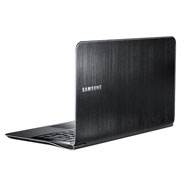 Other Reviews & Technical Information
Sidewinder G2 Security Appliance
Secure Computing's Sidewinder G2 furnishes firewall security at gigabit speeds with integrated high availability. The device accommodates all types of virtual environments by integrating a multitude of security functions into one system. That greatly eases the burden of setup and management for solution providers.
XE102 Wall-Plugged Ethernet Bridge
Setting up a secure, reliable network without running wires is straightforward If you use a pair of power line bridges like the Netgear XE102. They use the power line wiring in a building instead of CAT5 cabling to transfer information at 10Mbps. Included 56-bit DES encryption keeps data secure, while its wired connection avoids the connectivity drop-outs associated with wireless.
xPerhaps the most popular utility in history, WinZip is now up to version 9.0. The latest release has useful features for the business environment like 128 and 256-bit encryption. Files can now be encrypted after being placed in a zip file. In earlier versions of the software, files would have to be encrypted during compression. The added security is great for the medical vertical.
IOGEAR MiniMouse 800 w/ Flash Memory
IOGEAR's new Memory Mini Mouse 800 houses 32Mbytes of flash memory as convenient portable storage for documents and presentations. When used simply as a mouse on the road, the unit provides an alternative to the more cumbersome touchpads, TrackStiks and track balls found on laptops.
Logitech Premium Desktop Optical
Sold in bulk exclusively through the channel, Logitech's Premium Desktop Optical is well suited for the security-minded enterprise. While the wireless mouse provides ergonomic freedom of motion, the wired keyboard prevents interception of passwords and other sensitive data that would be transmitted by a wireless alternative. It also prevents the less-likely keyboard spoofing to break into sensitive systems.
TapeWare Master Server Small Business Pack
Backing up Microsoft Windows Small Business Server has just become a little easier with TapeWare Master Server Small Business Pack from Yosemite Technologies. TapeWare combines an easy to use GUI with agent technology to backup servers running Microsoft Small Business Server 2000 and 2003.
Cassiopeia FIVA MPC-701 Pen Tablet
Casio's MPC-701 is a robust pen tablet in a diminutive size. The tablet was designed for vertical markets, and includes features to meet the needs of various scenarios, such as a low power consumption Transmeta CPU and dual hot-swappable batteries for up to 10 hours of use. Two models are available: the MPC-701M30STD includes a transflective LCD and is designed for outdoor use, while the MPC-701M50STD with its transmissive LCD is designed for indoor use.
Wireless hotspots in businesses have proliferated tremendously over the past year, however, many times business owners are left with the check for the amount of time customers use their broadband connection. What they need is a way to track and bill customers.
For customers who require a PC with good looks and robust capability in a small footprint, the MEGA PC is an excellent solution. The PC is based on an MSI Mega Small Form Factor PC Mainboard and system design.
To help rev up sales, Acer recently launched the Ferari 3000, a new high performance, eye-catching notebook. In 2003 Acer became an official supplier to the Scuderia Ferrari Formula One team. In exchange, Ferrari authorized Acer to use the patented red Ferrari paint and prancing horse logo on the screen lid of this latest notebook offering. A matching USB optical mouse is included.
ZyAIR B-220 Wireless LAN USB Stick
Adding Wi-Fi networking to a notebook or desktop computer just got easier with the B-220 Wireless LAN USB Stick from ZyXel. VARs will find the product's compact, all-in-one design a real boon to those needing instant wireless connectivity.
D-Link Airspot Public/Private Service Gateway
With wireless gateways dropping in price and increasing in feature sets, they are becoming a boon for small businesses to increase worker productivity. However, the security issues surrounding wireless networks often elicit immediate trepidation in solution providers and network administrators. D-Link Systems addresses these concerns with its new line of AirSpot gateways, specifically with the AirSpot DSA-3100, and so wins top honors among the year's wireless gateways for SOHO.
Maxtor OneTouch 250-Gbyte External Hard Drive
No matter what type of business a company is in, the quality and availability of its data backup system is virtually as important as the data it protects. Without a solid backup solution, there's no telling what could happen if disaster strikes.
For solution providers looking for a robust file server with a rich feature set and low cost to sell to small businesses, the HP TC2120 is the answer.
For this year's printer of the year, the Test Center was looking for an SMB-friendly printer that was easy on the wallet while not making any compromises on features or performance. It also had to be small in size.