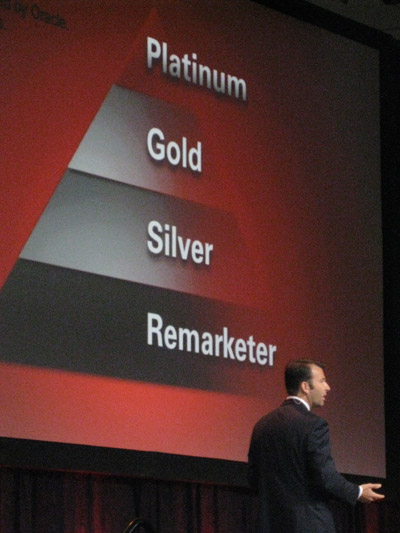 Under the new program, channel partners will qualify for Remarketer, Silver, Gold and Platinum tiers. But perhaps more important, Gold channel partners will have the opportunity to become certified in "specializations" built around Oracle technologies.
A minimum of five specializations will be required to become a Platinum partner. While Althoff initially predicted that about 10 percent of Oracle partners would seek Platinum status, two days later he said in an interview: "Everyone is asking, 'How do we get to Platinum?'"
The channel generated $2.7 billion in worldwide sales for Oracle in fiscal 2009, Althoff said, accounting for 40 percent of all license revenue and 80 percent of all transactions.