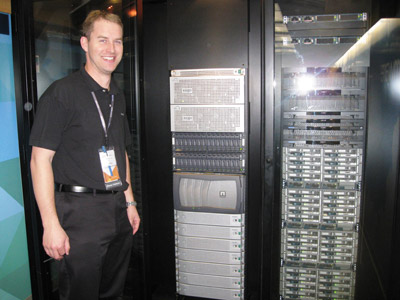 At the back of the trailer is the heart of the mobile demo lab, consisting of a couple racks full of servers, storage, and networking gear from such technology partners as EMC, Cisco, NetApp, and Xsigo which is used to run all the demos.
Michael Adams, senior product marketing manager at VMware, said the VMware Express currently has two racks installed, and is getting a third rack in the near future.
Adams also said there is about five miles worth of Cisco cabling installed under the floor of the mobile demo lab.