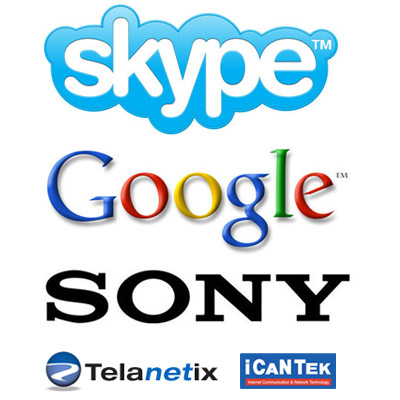 Skype: Skype has been making eyes at the channel for much of the past year as it continues its push to be taken seriously as a business tool. It's a voice platform, for certain, but its video capabilities can't be ignored, especially with the number of high profile partnerships it has among significant, channel-friendly vendors.
Google Google already has a Skype competitor in Google Voice, and Google's collaboration offerings, including Google Wave and the advanced features in Google Apps, mean it has to be taken seriously. Not a channel player in video, necessarily, but Google is among the handful of IT companies in the world that warrants close attention for almost everything it does.
Sony: As a videconferencing player in the channel, Sony has lost a lot of strength outside of its Asia stronghold, in North America and especially in EMEA, from where it officially withdrew its professional video systems business in March. Sony is still Sony, though -- Wainhouse Research had it with a 4 percent global market share in 2009 -- and therefore, in the conversation.
Telanetix: No question Telanetix is an IP communications channel presence. How much of one is a question, and Telanetix is often considered more of a VoIP player for SMBs than a telepresence and videoconferencing contender.
iCanTek: iCanTek is known for IP video surveillance products, but its sphere of influence has thus far been limited to its home base in Korea. A recently inked distribution deal with Ingram Micro could change all that.