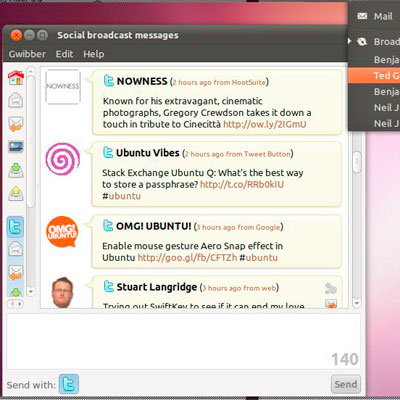 5. Ubuntu Linux 10.10
The best new thing about Ubuntu Linux 10.10 "Maverick Meerkat" is not its quick boot time; though it boots in less than 15 seconds. And it's not Meerkat's tighter integration with creator Canonical's Ubuntu One cloud storage system, though it's there. And it's not built-in support for Buzz, Facebook, Twitter and other social networks; though all those things are there, along with apps for buying and playing digital music, support for AMD and Nvidia 3D display boards, and a totally revamped Software Centre download tool.
No, the best thing about Ubuntu Linux 10.10 isn't any one of those things. It's all of them. Ubuntu 10.10 is by far the best, most powerful and easy-to-use Linux desktop operating system, period. Oh, and it's also CRN's open source Software Product of the Year for 2010. Install it with confidence. Use it with pride.