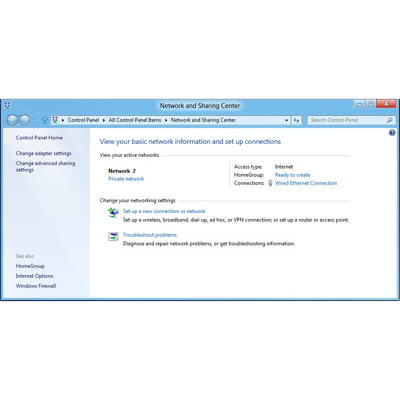 Networking Still Muddled
Networking is something that changed drastically from Windows XP to Windows 7, and mostly for the good. But among the features that still needed improvement was the Network and Sharing Center, which adds layers of complexity that can have users running in circles to figure out how to do simple things.
Nothing obvious has changed from Win 7 to Win 8. For example, when first connecting to a network, Windows still prompts for a choice between "Home, Office or Public" networks. We know it does this so it can decide how to set the Windows firewall, but it doesn't bother explaining this to the user.Why not just detect the network type and do it automatically, as does the Mac OS?