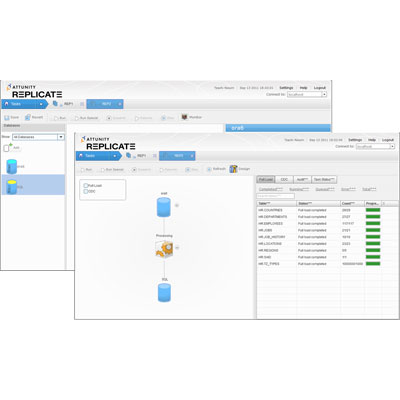 Data integration software developer Attunity will be demonstrating Attunity Replicate, the company's new high-performance data replication software.
Attunity Replicate will compete with replication products from Oracle, IBM and Informatica. The new product is less complex and less expensive than competitors, said Itamar Ankorion, Attunity business development and corporate strategy vice president, and "dramatically simplifies data replication."
Attunity Replicate will support Oracle, Microsoft SQL Server and IBM DB2 databases, as well as replicate data stored in file systems.
Attunity is in booth #3728 in the Moscone West Hall.