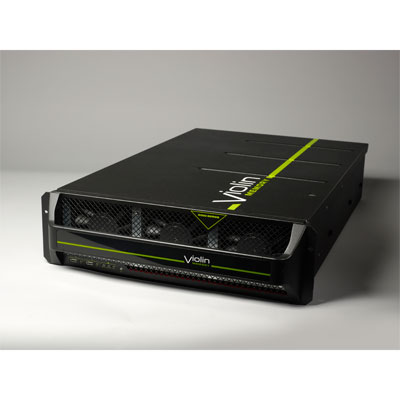 Violin Memory will be showing off the new Violin 6000 Series flash memory array the company is touting as a critical element for building the "all-silicon data center."
Designed for primary data storage tasks, the mission-critical Violin 6000 offers an 80 percent reduction in cost per input/output operations per second compared to disk arrays and a 15:1 data consolidation ratio over disk systems, according to the company. Models based on single-level cell flash technology support 16 terabytes of data per array while those based on multi-level cell flash technology support 32 terabytes per array.
Violin also will be showing the Violin 3220, an addition to the Violin 3200 line. Violin will be exhibiting in booth #401 in the Moscone South Hall.