12 Hot Products To See At Oracle OpenWorld 2011
10:00 AM ET Fri. Sep. 30, 2011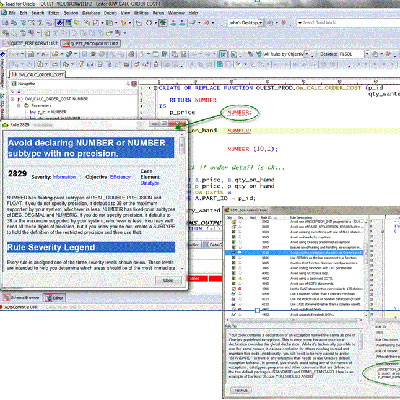 Quest Toad 11 for Oracle and Quest Toad for Data Analysis 3.0
Quest will be unveiling new releases of its popular Toad database development and administration tools. Quest will be in booth #1421 in the Moscone South Hall.
Toad for Oracle 11 (seen at left) provides a new code analysis feature for applying code review rules according to severity level, and enhancements to the database health check feature for managing the status of multiple databases.
The new edition of Toad for Data Analysts provides more automation of manual, time-intensive data query and reporting tasks. And the Professional with Analytics Edition incorporates a repository of new data analytical functions for predictive modeling and data mining.