12 Hot Products To See At Oracle OpenWorld 2011
10:00 AM ET Fri. Sep. 30, 2011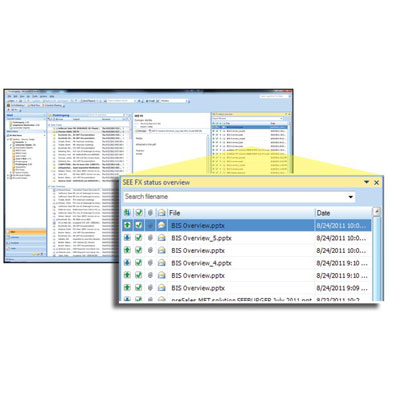 Seeburger Managed File Transfer Suite
Seeburger will announce that its Managed File Transfer software now offers the ability to securely exchange large and/or sensitive files between Oracle applications, including Oracle E-Business Suite, JD Edwards, PeopleSoft, Siebel and Retek applications.
Use of the "SEE MFT" software helps companies exercise central control, governance and compliance over file transfers that exceed e-mail attachment limits, or that cannot be adequately safeguarded and monitored using FTP or file-transfer services such as YouSendIt and Dropbox.
Seeberger is in booth #2625 in the Moscone South Hall.