12 Hot Products To See At Oracle OpenWorld 2011
10:00 AM ET Fri. Sep. 30, 2011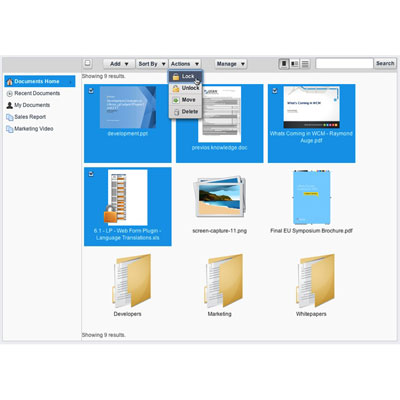 Liferay Portal 6.1
Liferay will be demonstrating Liferay Portal 6.1, the newest version of the company's flagship portal product in booth #110 in the Moscone South Hall.
Highlights of the new release include new document management features, enhanced publishing and site management capabilities, improved scalability, support for the OpenSocial 1.1 standard, and new business user tools including data lists, Web forms and workflows.
Liferay also will be showing the developer community release of its new Liferay Marketplace software.