12 Hot Products To See At Oracle OpenWorld 2011
10:00 AM ET Fri. Sep. 30, 2011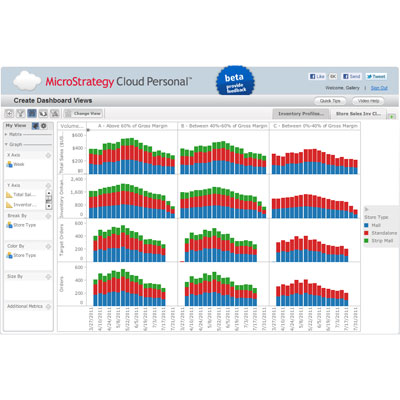 MicroStrategy Cloud Personal
MicroStrategy will be demonstrating the public beta release of its new MicroStrategy Cloud Personal, a free SaaS-based business intelligence service. With the service anyone can upload data to the MicroStrategy Cloud system, analyze it and share the results with others.
The software combines elements of MicroStrategy Cloud, MicroStrategy Visual Insight and MicroStrategy Mobile to help users view and share dashboards (such as the inventory profile dashboard at left) through the web or via an Apple iPad.
MicroStrategy will be in Booth #2329 in the Moscone South Hall.