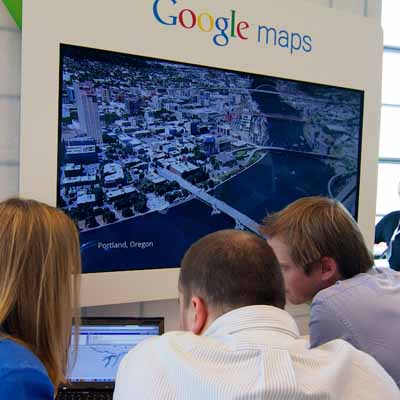 Google Maps Gets An Upgrade
I/O attendees also had a chance to check out a Google Maps demonstration. One of Google's more established products, Google Maps allows users to navigate through and view cities across the U.S. and abroad. Traffic and geographical layers can also be added to or taken from any street map, giving them a real-time feel.
Google Maps now works offline as well, meaning users will be able to access the vast databases of maps without internet access. However, this option is only available through the downloadable Google Maps app and only works on previously saved regions of 150 countries.