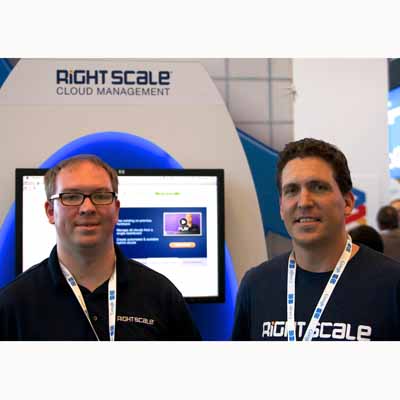 Startup RightScale Touts Cloud Technology
Ryan Geyer, sales engineer at cloud management startup RightScale (left), and Bailey Caldwell, vice president of business development at RightScale, talked about their company's software for helping businesses launch and run applications across all types of clouds.
Santa Barbara, Calif.-based RightScale says its platform is specialized for small to medium-sized companies that may otherwise lack the funds to enter the world of cloud computing. Its cloud management technology is now integrated with Google Compute Engine, allowing customers to automatically upload and configure their content to the cloud while still retaining control of their workloads.