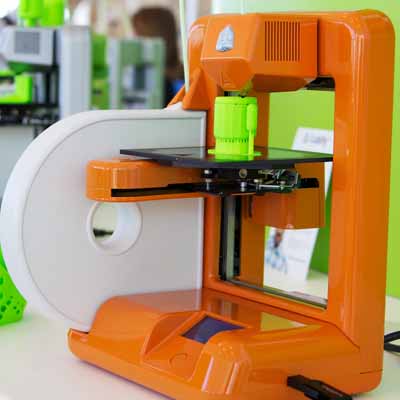 Google Partner Debuts New 3-D Printer
Google showcased 3D Systems' new multidimensional printing station, Cubify. The futuristic printer can produce 3-D printouts of just about anything, from clothing to robots to fully-dimensional landscape maps. The printer wirelessly receives intricate designs made with online templates and builds the structures by placing very thin layers of plastic on top of one another.
Cubify comes with pre-made templates, and 3D Systems expects developers to build additional customized ones to fit their needs. The company designed an app exclusively for Google I/O that allowed attendees to create customized nameplates for their complimentary Nexus 7 tablet stands.