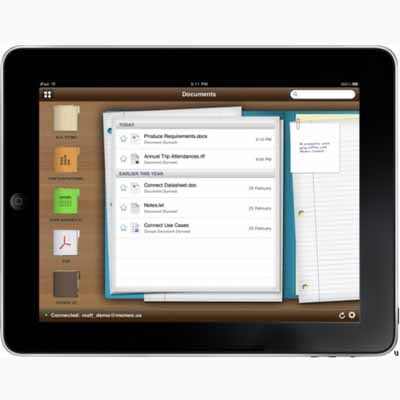 Memeo Connect For iPhone, iPad
Accessing Google Docs through a mobile device is something of a necessity for some business pros who are always on the go. Memeo Connect is a viewer (read-only) app for iOS devices that provides access to word processing docs, spreadsheets, presentations and PDF files. It mimics Google Docs' online organization by grouping folders by today, yesterday, earlier this week, month and year. The toolbar also includes folders categorized as "owned by me" and "opened by me," as well as "shared with me."
Memeo's stunning graphics and user-friendly interface make this a well-suited app for viewing Google Docs on the go.