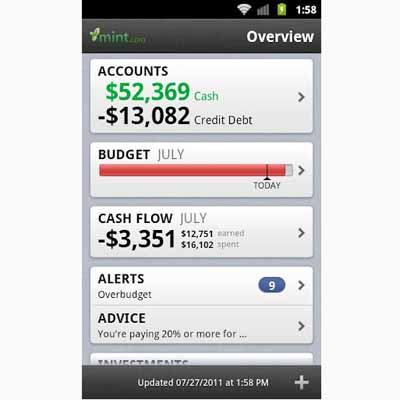 Mint For Android, iOS
Understanding where your money is going can be challenging, but with Mint for Android and iOS from Intuit, spending habits are broken down to provide a customized budget plan. It also gives access to savings, checking, investments, auto and mortgage accounts all in one convenient location.
Working in conjunction with Mint.com, the free app provides an easy way to set up a budget, build savings and pay off debt. It also downloads and categorizes balances and transactions automatically every day.
{C}