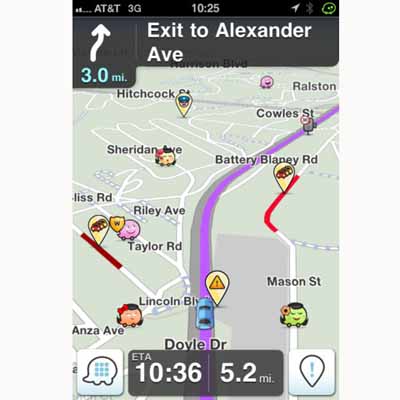 Waze For iPhone, Android
Nothing makes the morning commute worse than being stuck in traffic. Waze, a free GPS navigation tool for Android and iOS devices, helps to avoid traffic jams through the use of fellow users known as "Wazers." The speed, updates and notifications of Wazers help calculate routes, while the recorded traffic conditions, such as accidents, hazards or any other slowdowns, help create the quickest route possible.
In addition to providing an accurate ETA, Waze also provides navigation to various destinations such as grocery stores, pharmacies and restaurants. It can also find gas stations, showing the lowest gas prices in the area.