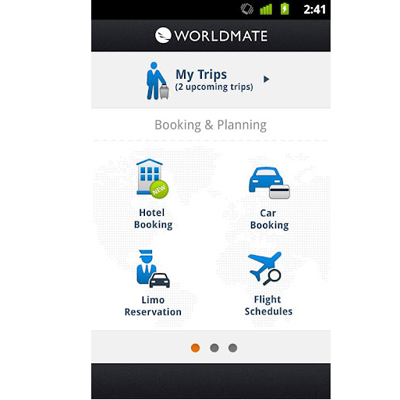 WorldMate For Android, iOS
If travel is a work requisite, then WorldMate, a free app for Android and iOS devices, can help efficiently plan and book trips directly from a smart device. WorldMate updates flight information and can track rental cars, hotels, meetings, locations and other travel information.
WorldMate also sends reminders and provides driving directions to airports; it even checks the weather forecast of the travel destination. Complete with a daily updated currency converter, WorldMate is a solid tool for the professional traveler.